Sculpture as navigational landmark
Tri-Sail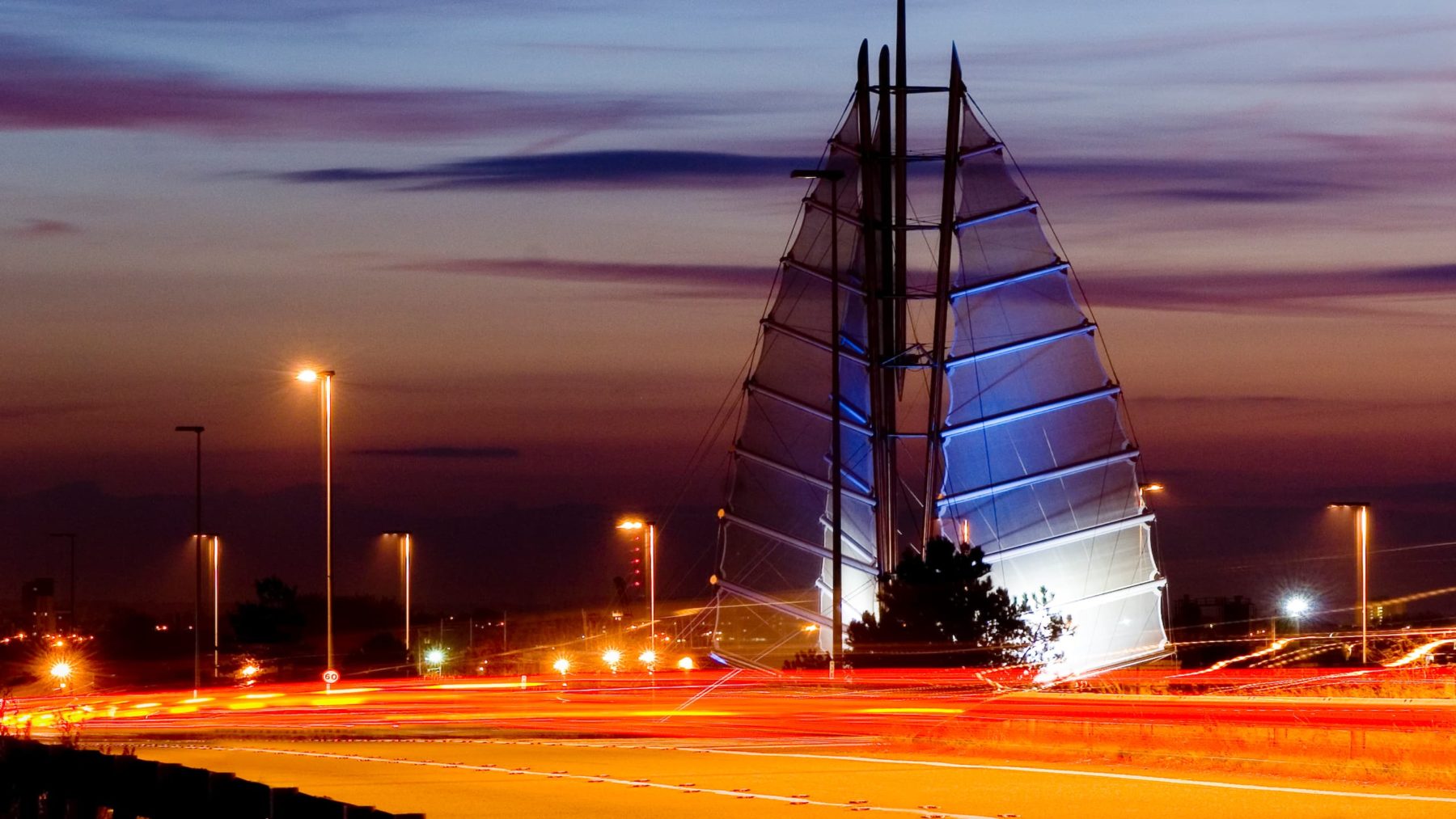 This dramatic, 43-metre high sculpture marks a pivotal junction with the M275 and signifies the beginning of a journey onto Portsea Island.

Promoted by the Portsmouth & South East Hampshire Partnership, this symbolic addition to the dual carriageway formed the backbone of the Gateway Regeneration project, which sought to make improvements to the western corridor into the city of Portsmouth.

The form owes its origins to that of a masted tri-sail, and is expressed materially as a tensioned membrane, with more than sixty cables providing the structure with stability. Due to its location by the South's busiest sea port and motorway, coated glass fibre was chosen as a material for its ability to withstand the local environmental conditions and high pressure winds from the English Channel.  The structure is further balanced by poles and cables on either side of the carriageway to form Tipner Bridge. By anchoring itself in this way, it creates a sculptural gesture which has come to be firmly rooted in the infrastructure of the city.

Careful lighting ensures that it remains as dramatic at night as it does during the day, acting as a beacon along the motorway without affecting highway safety or navigation in the harbour.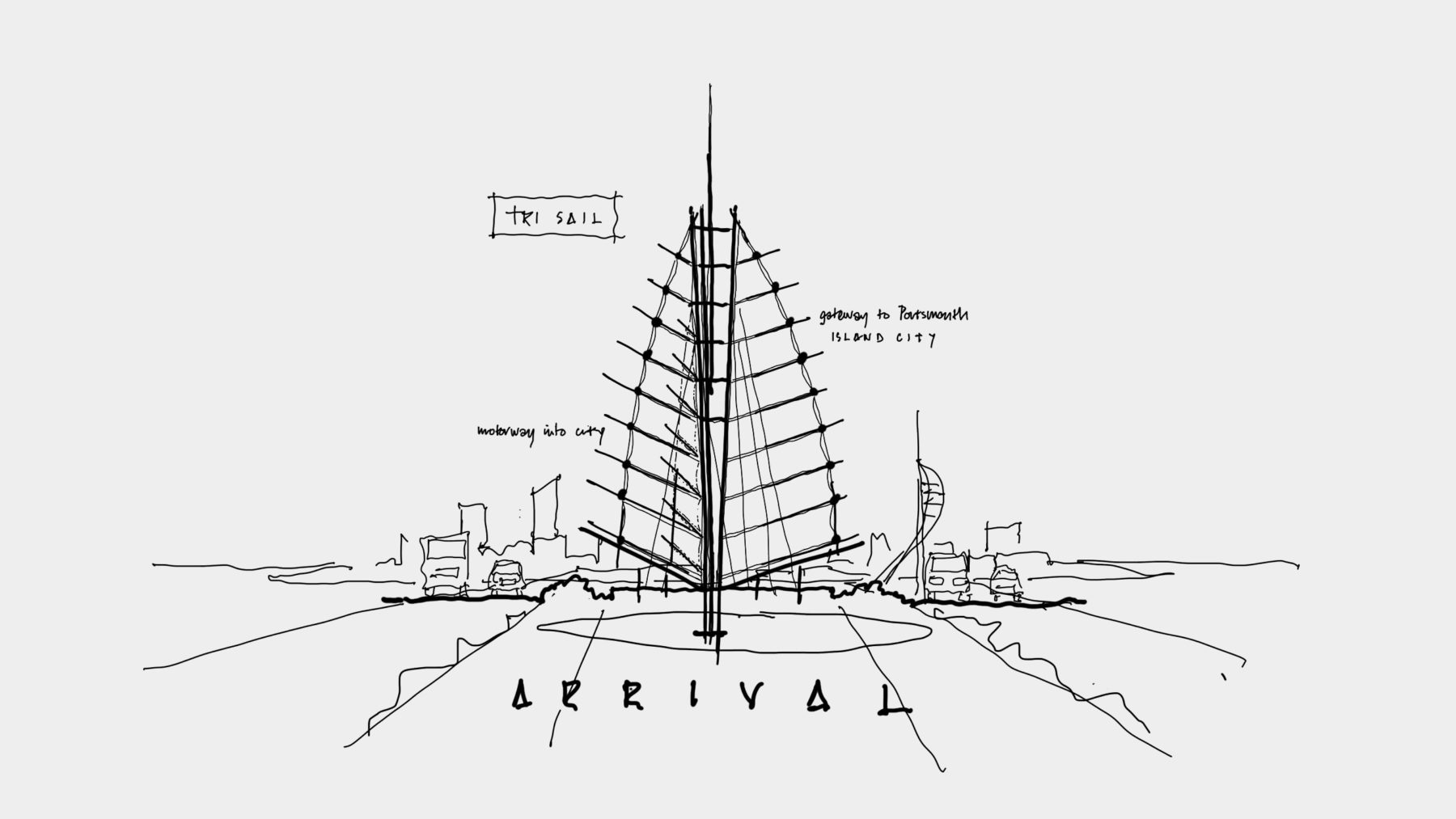 As the first and last part of Portsmouth many people see when travelling in or out of the city, the Tri-Sail provides an important opportunity to raise the city's profile along this gateway and reflect the city's past, present and future.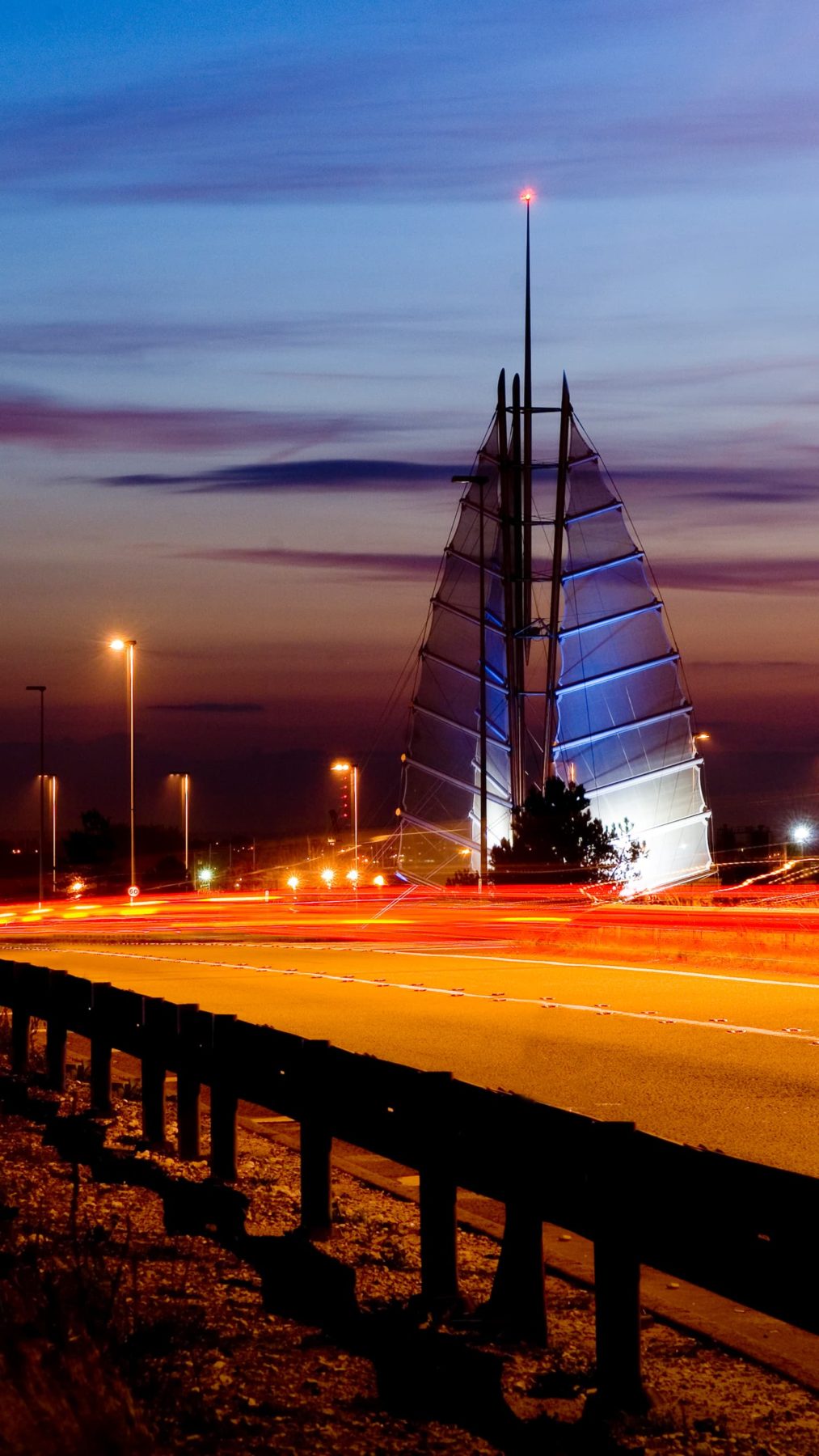 "The tri-sail structure was a very complex project but the result is outstanding. It is now an impressive landmark that is unique, distinctive and memorable, and is withstanding the environmental conditions well."
J&J Carter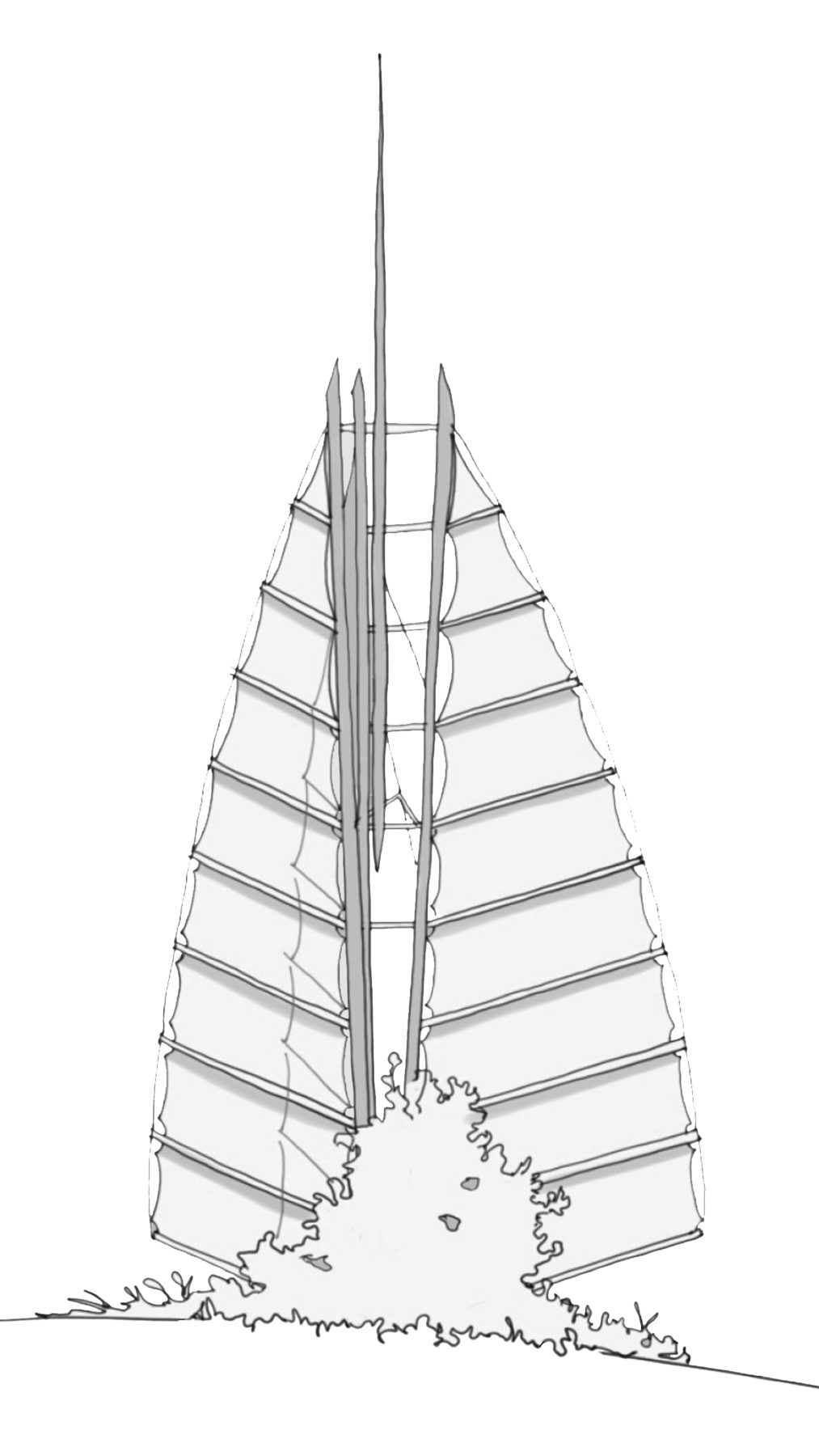 Our design concept echoes the three directions of the motorway intersection, and at the same time symbolises the three maritime activities which continue to share Portsmouth Harbour; Naval, Commercial and Recreational.