Gateway marker to Southampton's skyline
The Gatehouse
The Gatehouse is another of our resident focused schemes, prominently sited on the corner of East Street and Queensway in Southampton, and an example of a quality PRS scheme suited to the maritime city.

The form knits with surrounding buildings creating 132 apartments over varying height. A 15 storey tower introduces a new prominent marker on the Southampton skyline.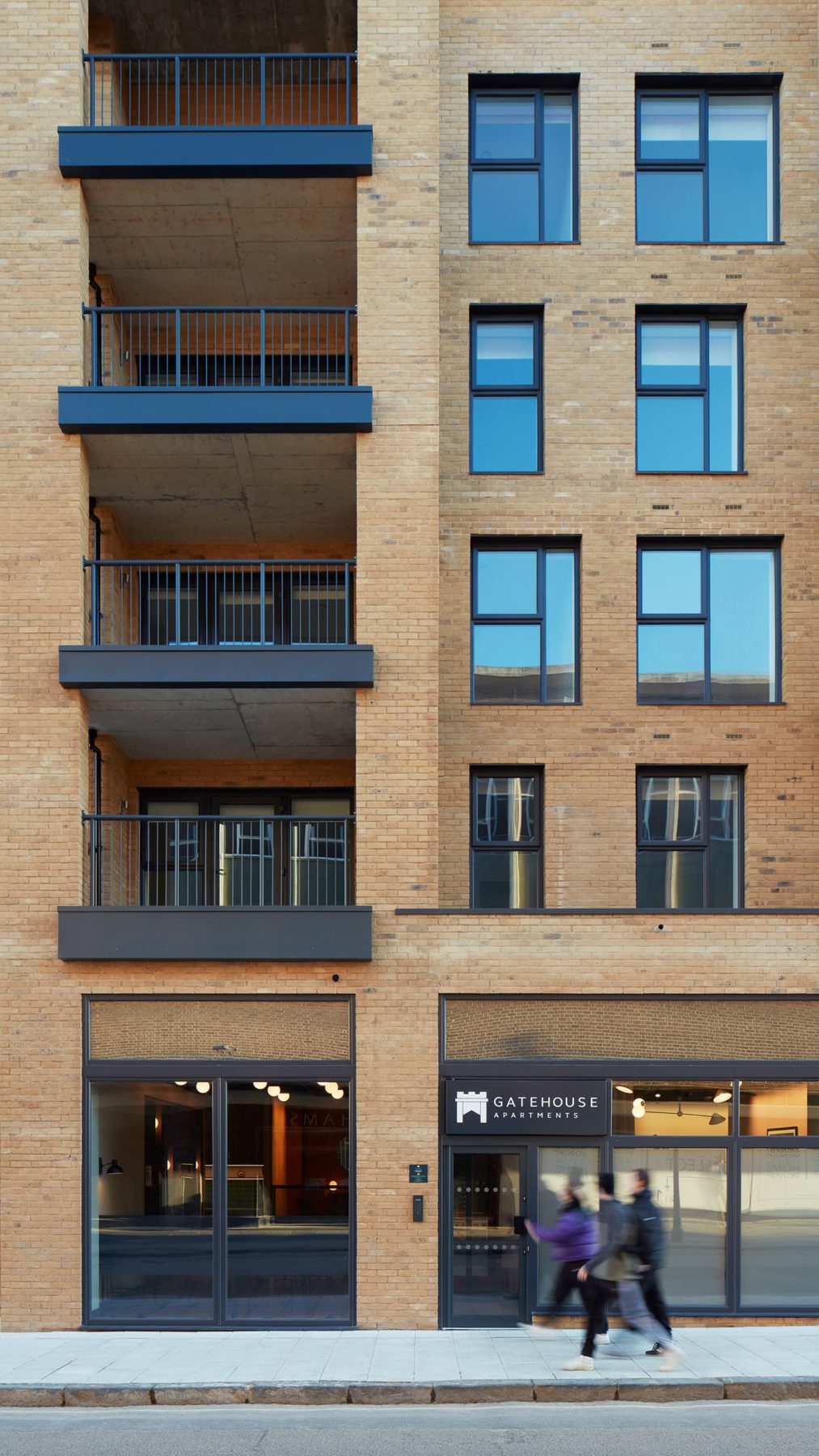 HGP designed and delivered a scheme that lends itself to modern urban living with easy access to restaurants, retail and public parks and transport links.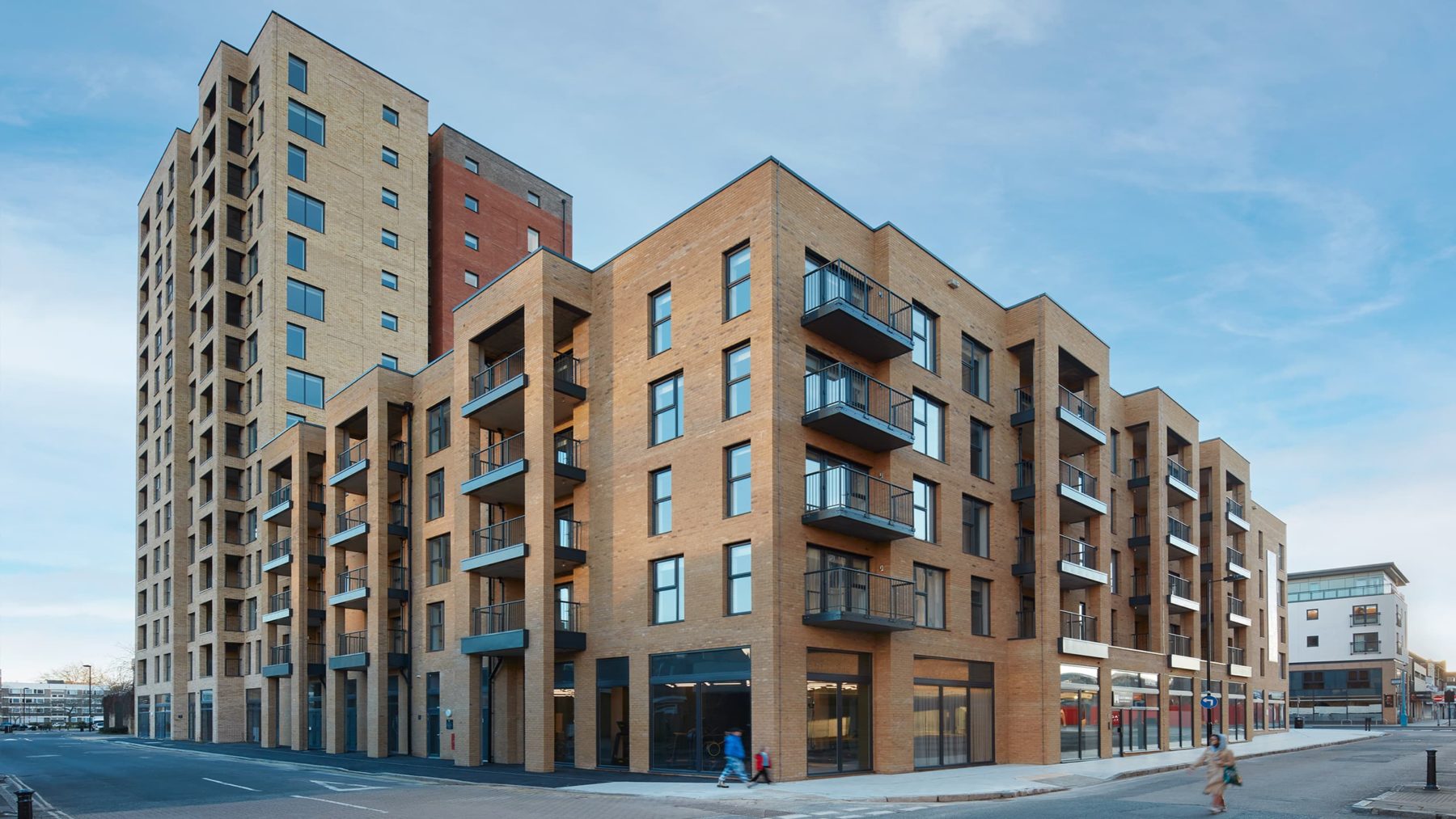 The PRS scheme, managed by Grainger plc, offers a mix of 1 and 2 bed apartments and boasts a range of resident amenities including on site car parking, gym, communal lounge and dining facilities.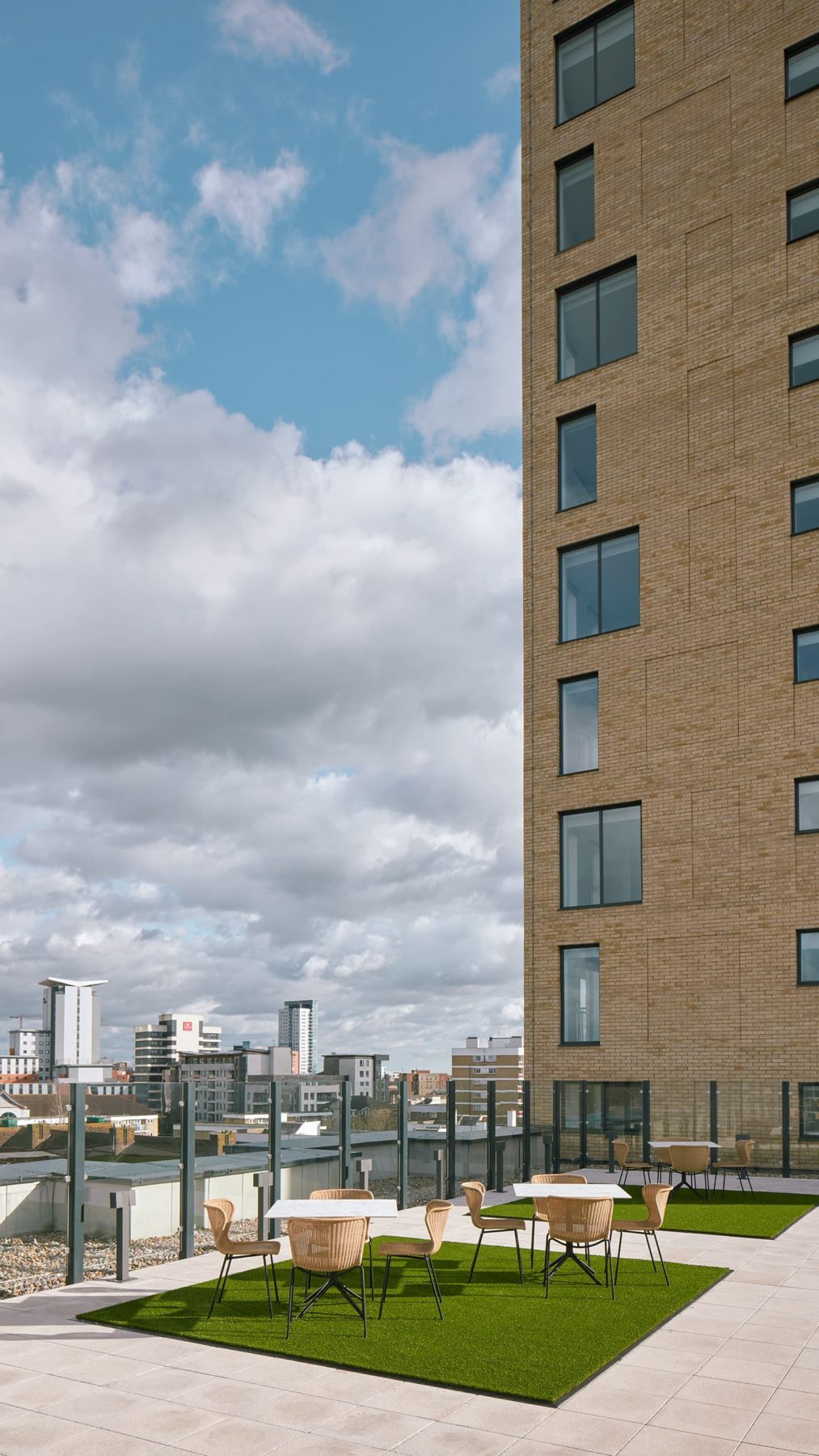 A rooftop garden terrace provides residents with an outdoor entertaining and gathering space afforded with scenic views over Southampton.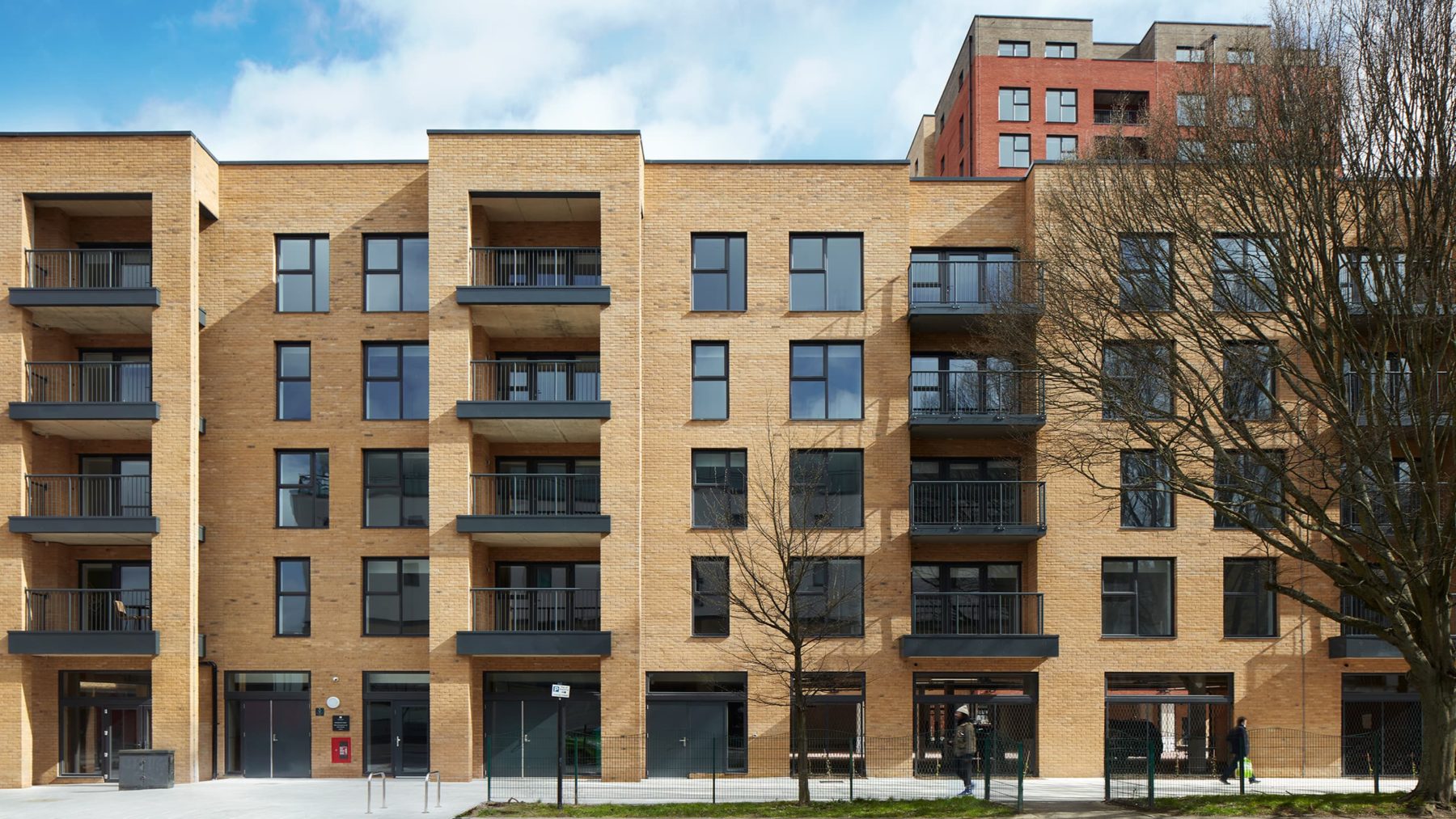 Internal spaces are naturally well lit with daylight via full height glazing while the articulated facades provide protection and elements of privacy to the balconies.