Beacon of waterfront and city regeneration
Admirals Quay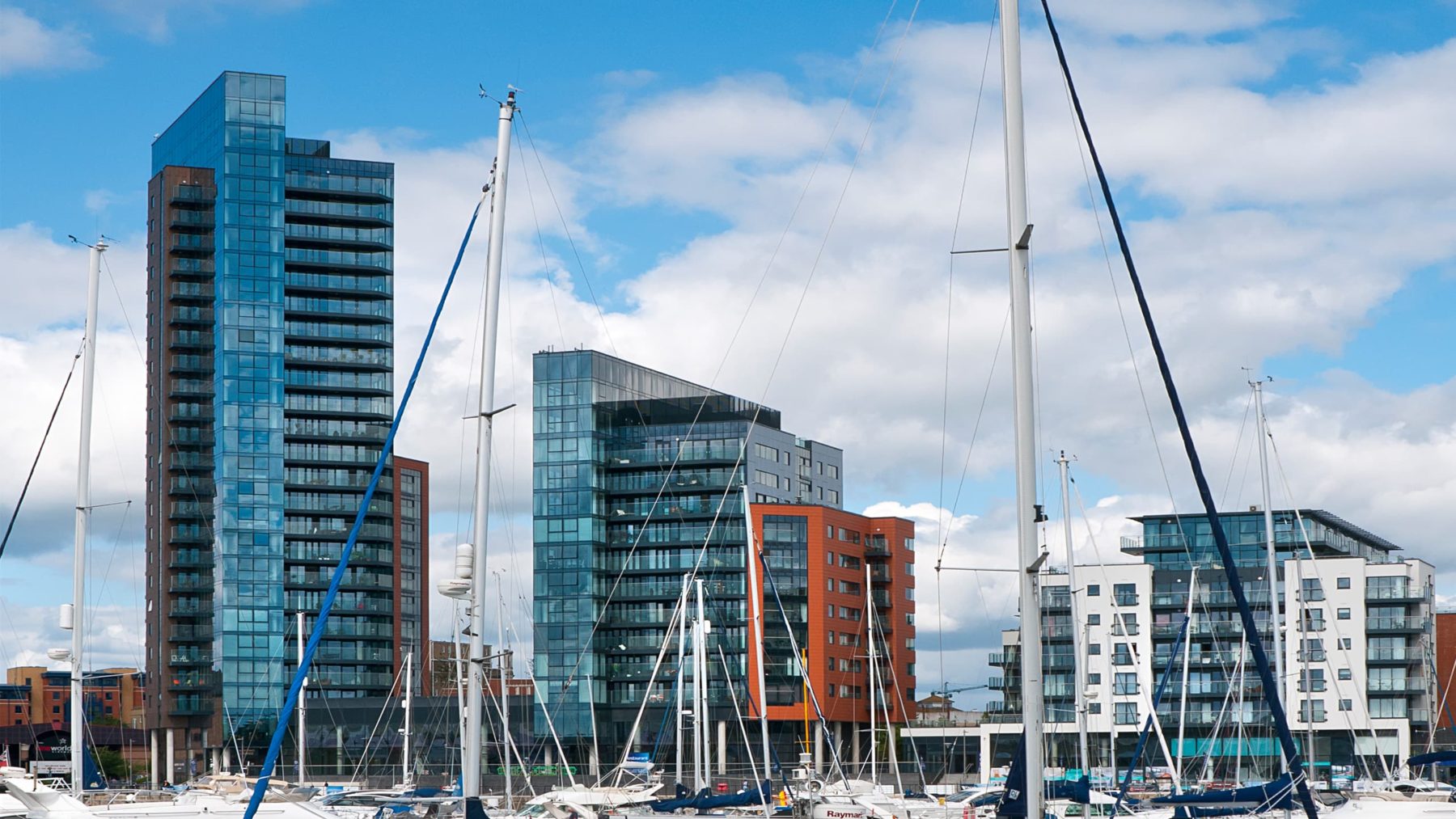 Admirals Quay transforms a detached and under-used brownfield site in Ocean Village, Southampton into a thriving backdrop for emerging leisure, residential and commercial exchange. 

Our understanding of Southampton City Council's vision for a connected and invigorated waterfront led us to develop a proposal that stitches this previously fragmented area back into the heart of the city centre.

The result is a collection of three mixed use towers, unified by commercial units at the base, which encourage passers-by to pause, congregate and take in the view.

Although it is predominantly residential in nature, the architecture extends beyond the brief to provide ample opportunity for leisurely interaction, adding to the varied existing amenities along the waterfront. In doing so it contributes to the civic language of culture and commercial exchange befitting of a former trading Dock site. The result is a waterfront destination the city is proud of.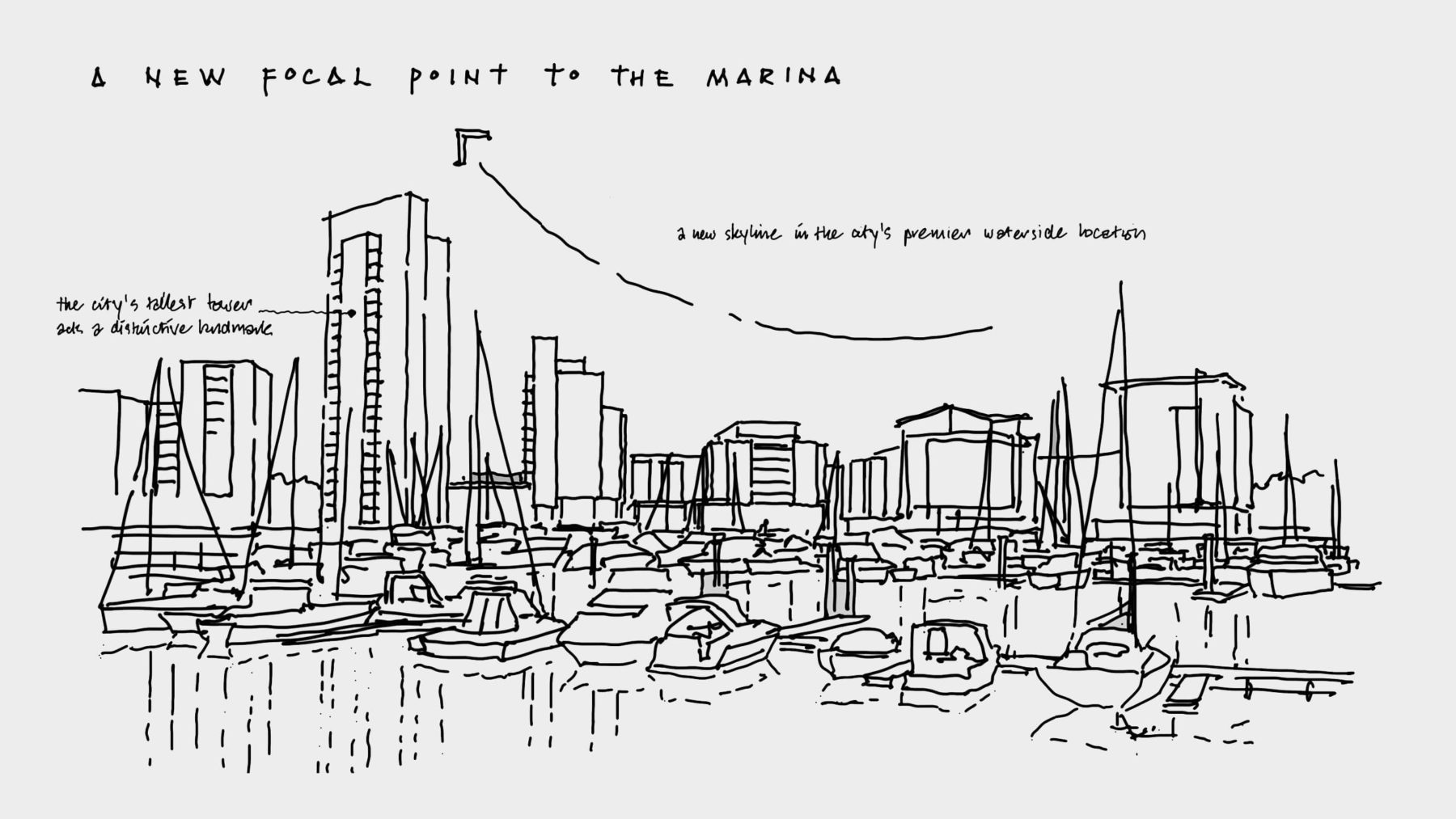 The tallest of the three towers creates a focal point by anchoring the new development against the dynamic and constantly changing backdrop of the Marina context and Southampton skyline.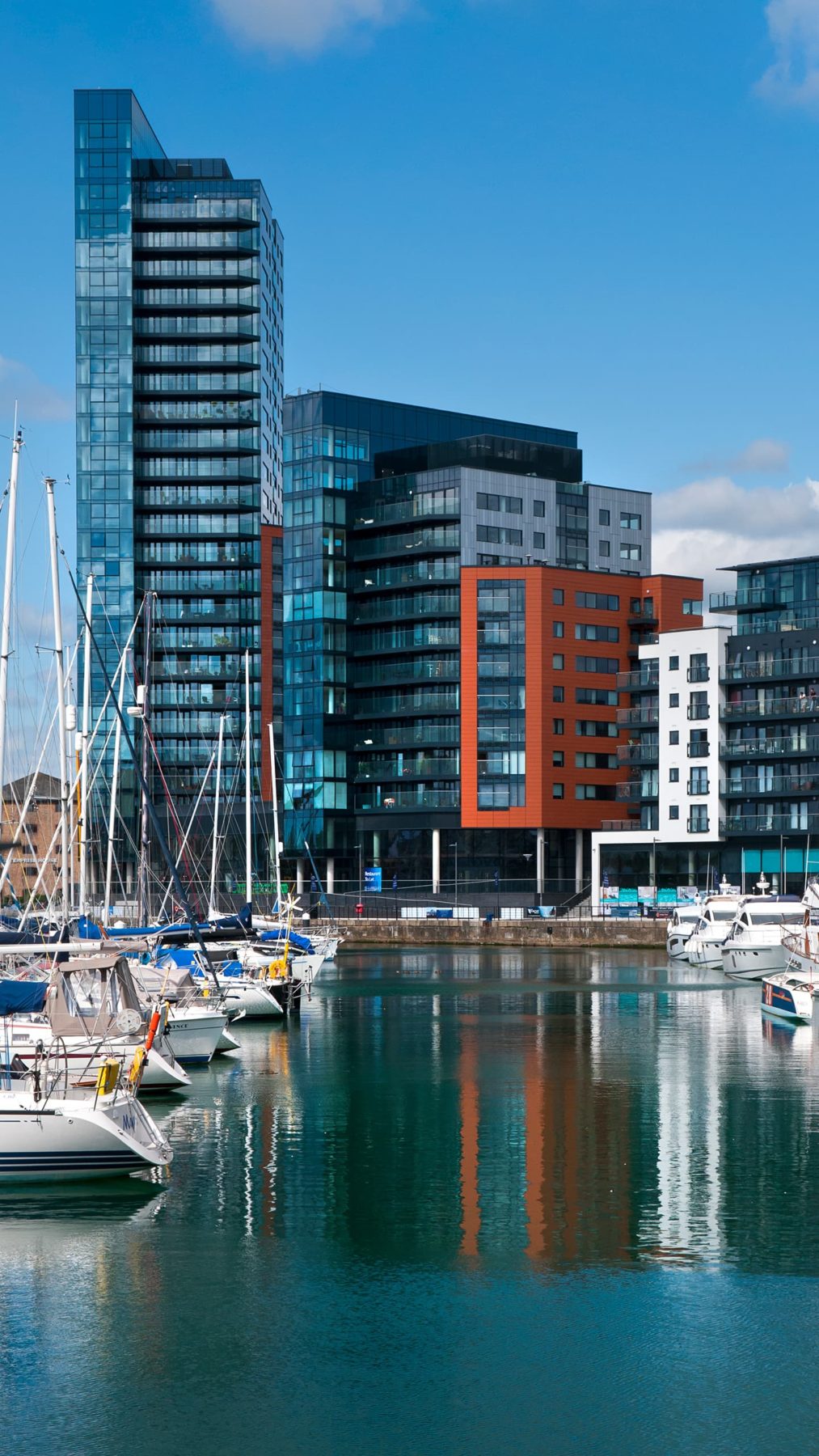 "We knew of HGP's long-standing knowledge and experience of waterside development, both with new buildings and the renovation of historic buildings, so were confident they could deal capably with the demands of the relevant authorities, consultation bodies and the public. Upon the successful completion of Admiral's Quay this year, and the positive responses it has gained, we have been rewarded in our choice of HGP as architects."
Sir Charles Dunstone, Chairman, Allied Developments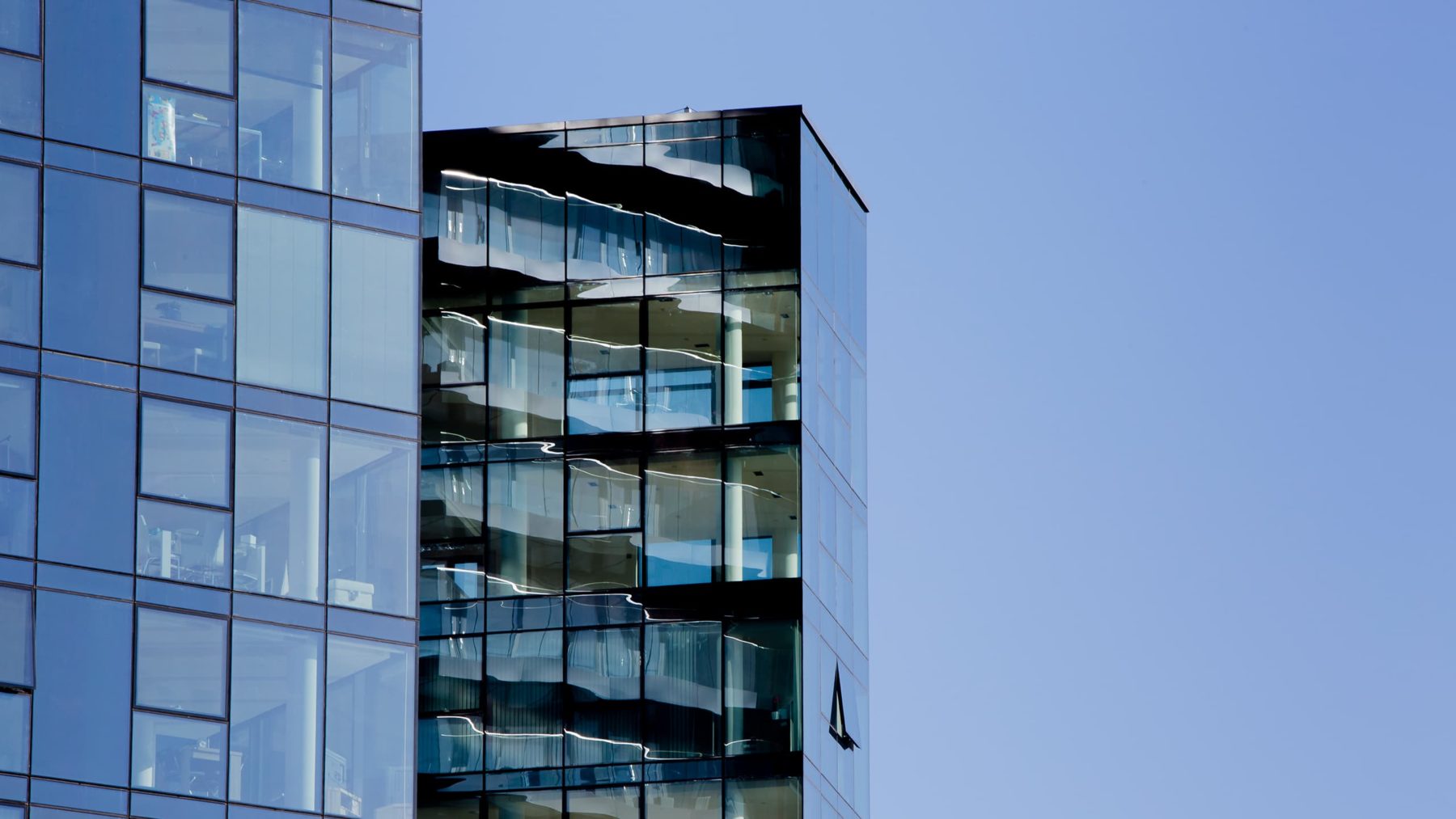 LABC Building Excellence Awards 2015 – Winner, Best High Volume New Housing Development (South East Region)
Solent Design Awards 2016 – Shortlisted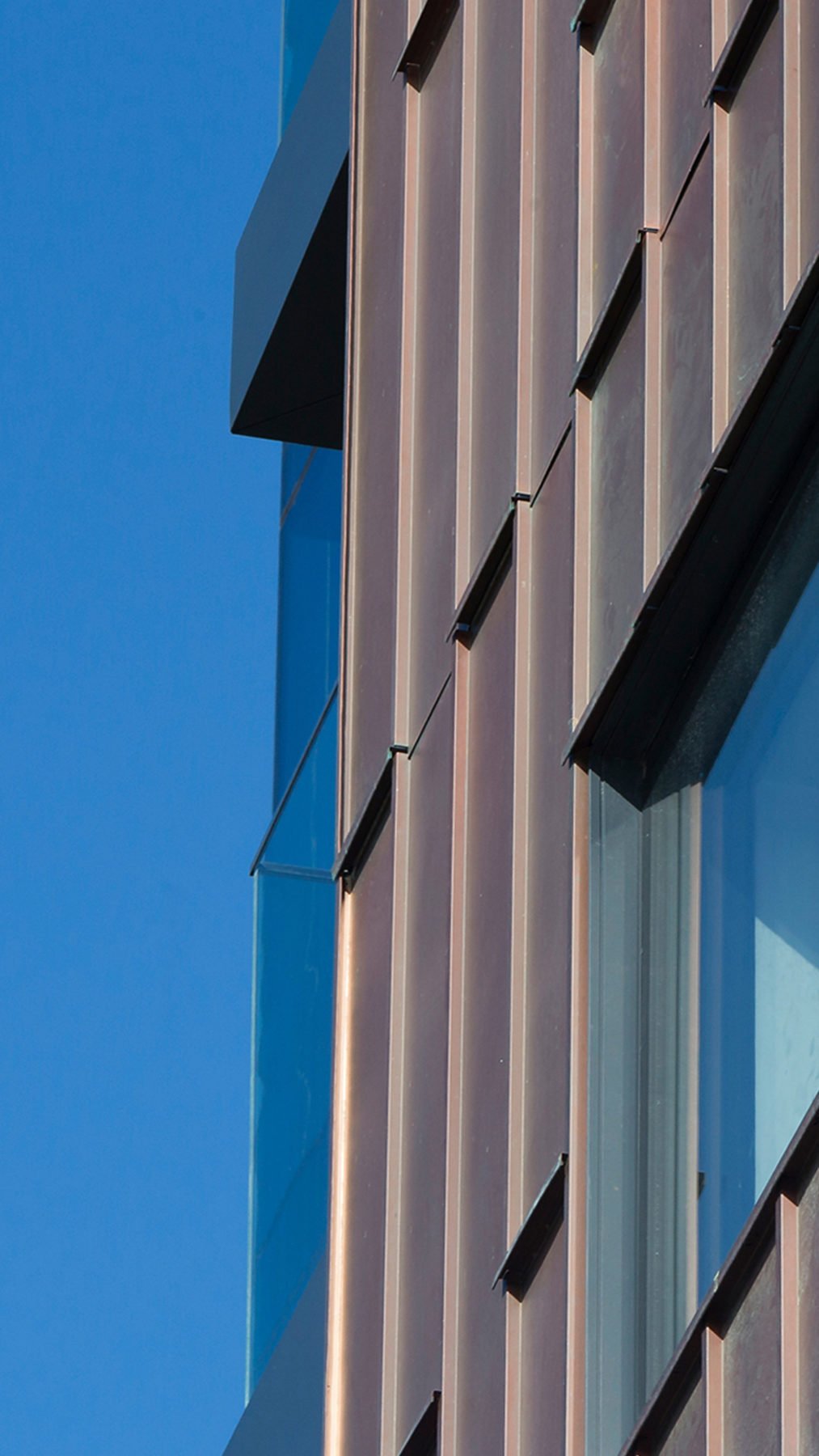 A fabric first approach, combined with the use of off-site manufacturing, enabled a modular cladding system consisting of bronze, terracotta and a frameless modern glass façade to be realised.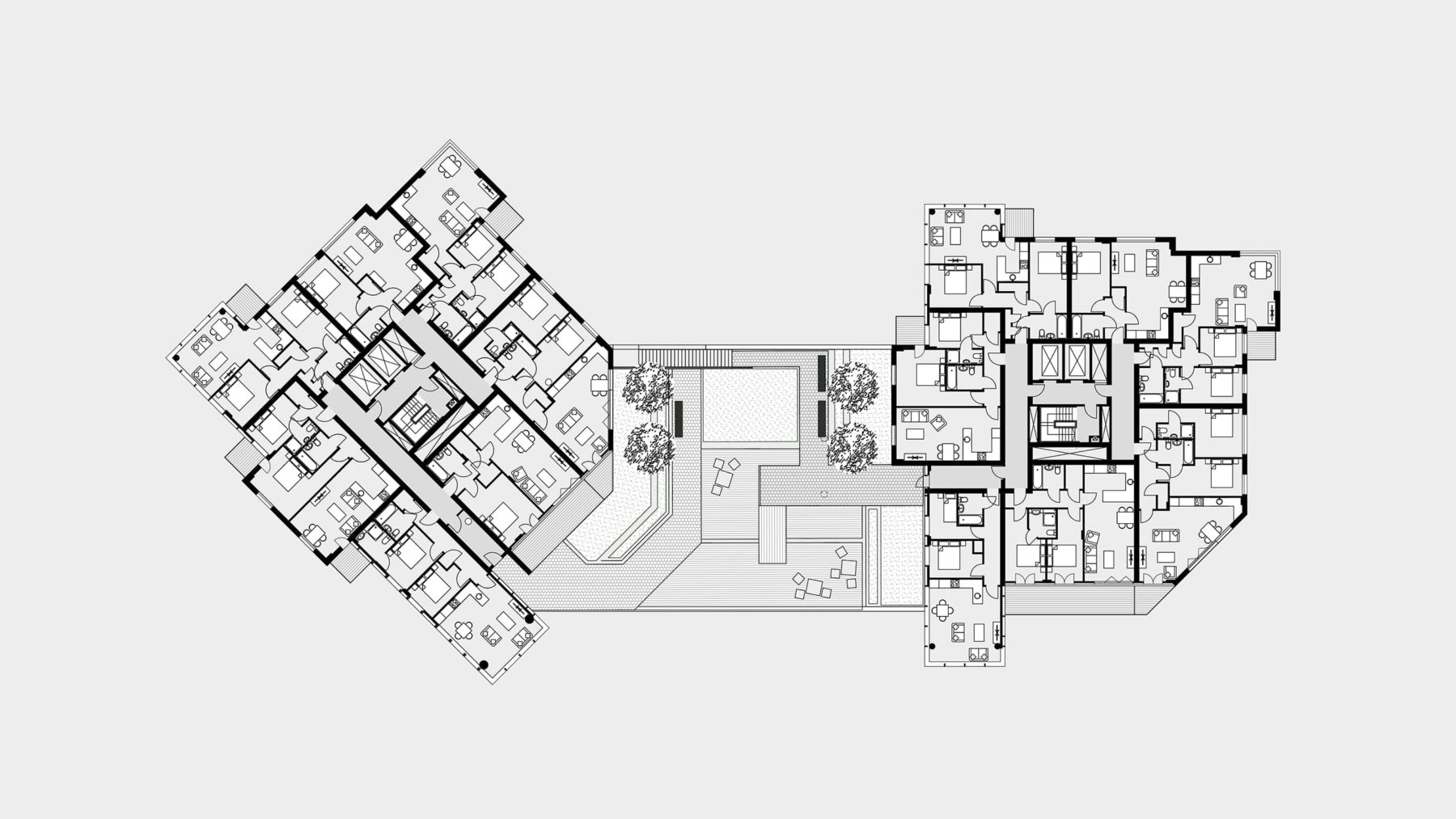 Connected by a podium communal garden the residents of the two tallest towers can enjoy the calming greenery whilst overlooking the marina and the boats below.