Humanising the urban block
Goldsmith Avenue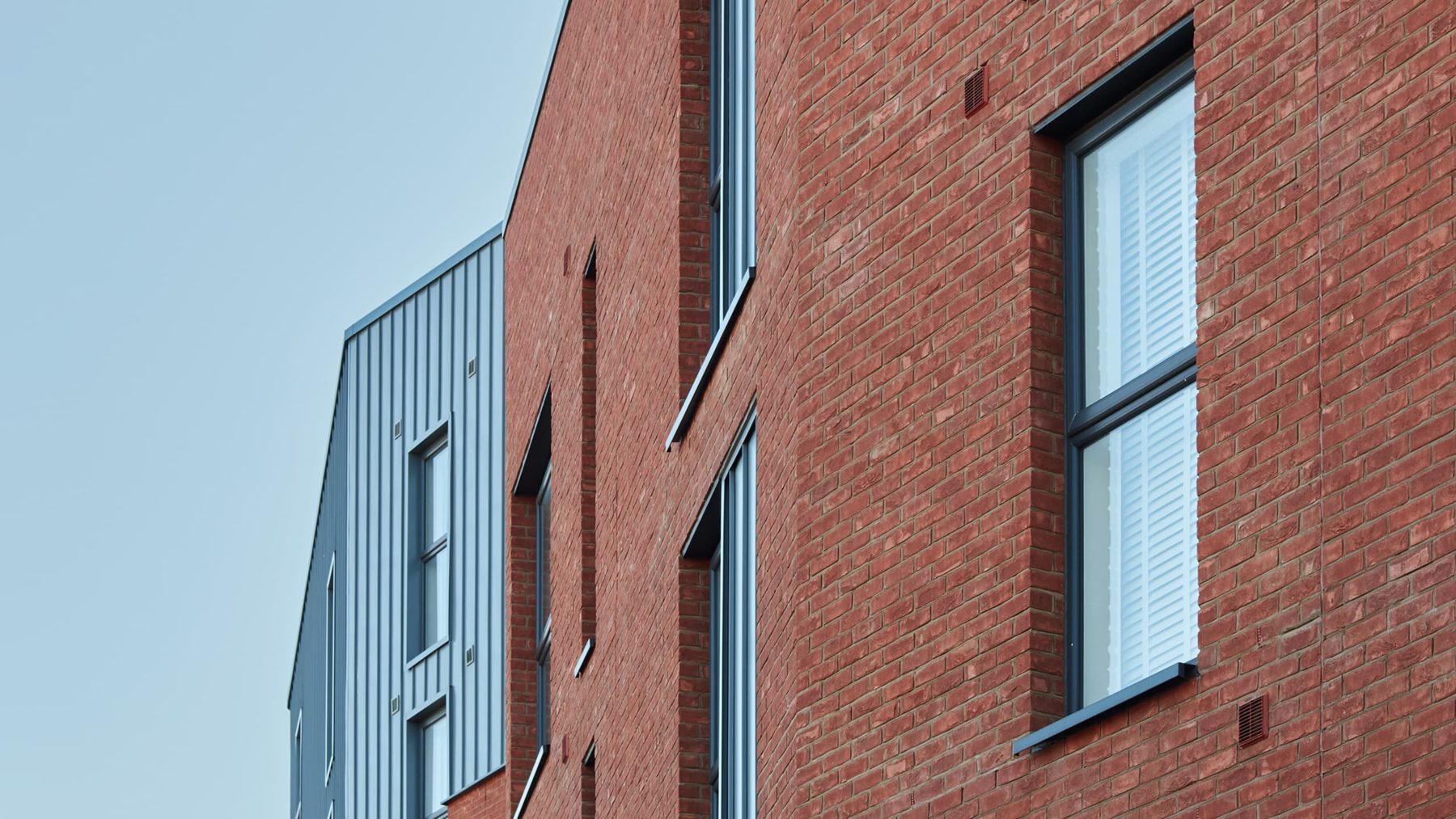 Our award winning scheme for VIVID Homes demonstrates our relentless pursuit of expressive form-making, with a view to realising the site's full potential to create an identity along Goldsmith Avenue.

Building on a lasting relationship with our client VIVID Homes, we let our design aspirations take off to provide an award winning, innovative scheme of 70 contemporary flats on a former brownfield site in Portsmouth.

Our proposal, praised for its 'strong architectural design and approach to environmental issues', is underpinned by a desire to create a strong edge to the busy road and rail line along Goldsmith Avenue while mediating a domestic rear garden condition to the back of the site.

Building on a principle of addressing opposing site conditions we proposed two buildings, each formed of two interlocking blocks. The building line is set back from the footpath edge, offering ground floor residents a buffer that can be planted to create an unobtrusive delineation between public and private space. This is further enhanced by areas of soft landscaping for the residents to take over and make their own, with planted greenery and trees introduced close to the southern boundary. Here, where there is no overlooking, zinc balconies project in to the greenspace, adding further to the enjoyment of the outdoor amenity space.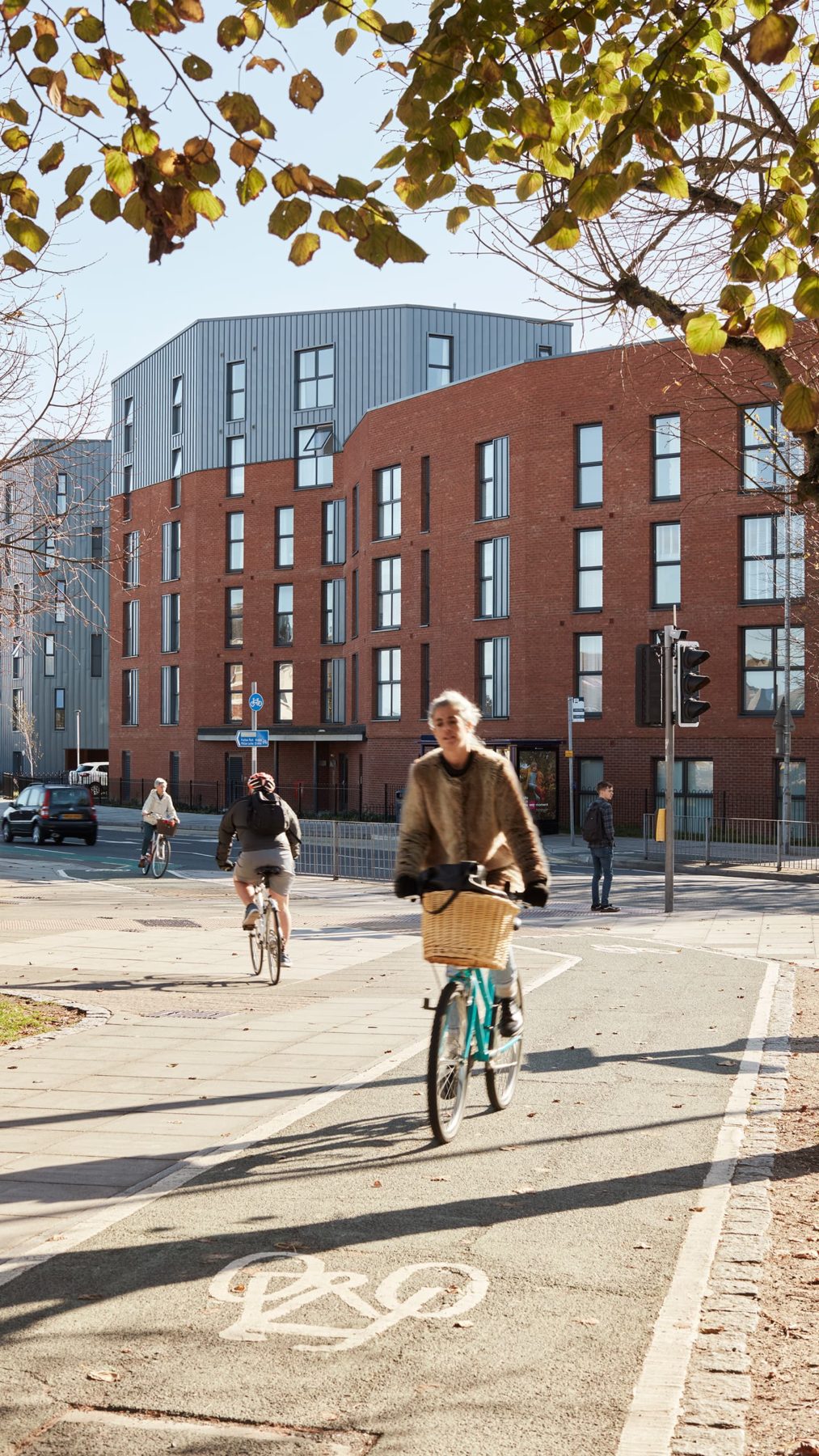 The development has become a welcome and distinctive addition to Goldsmith Avenue and the wider Fratton area. It was recently awarded Regeneration Project of the Year at the South Coast Property Awards 2019.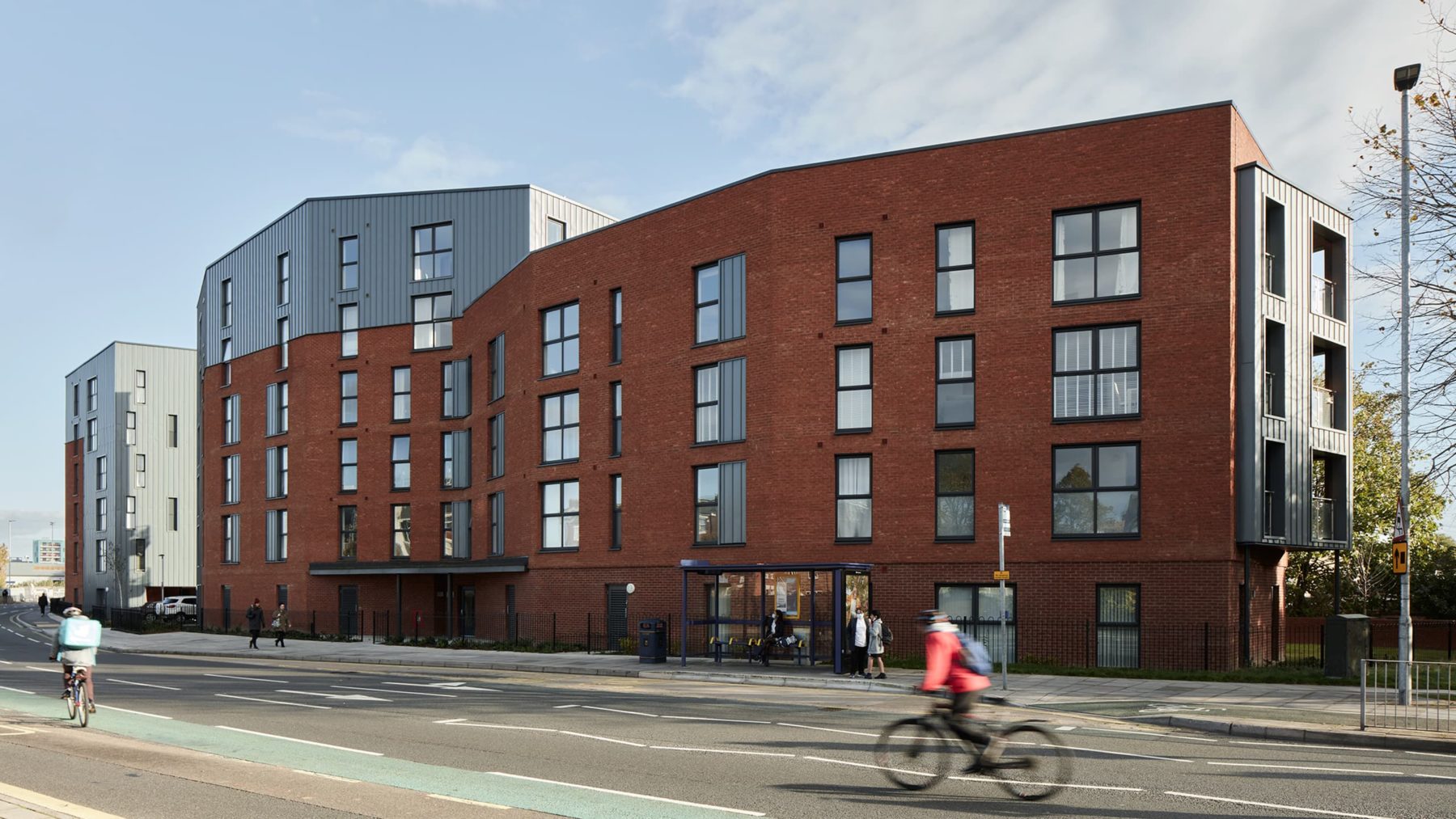 The form is expressed as an undulating symphony of heights, lengths and depths creating a rhythmic façade expression in-tune with the nuances of its context.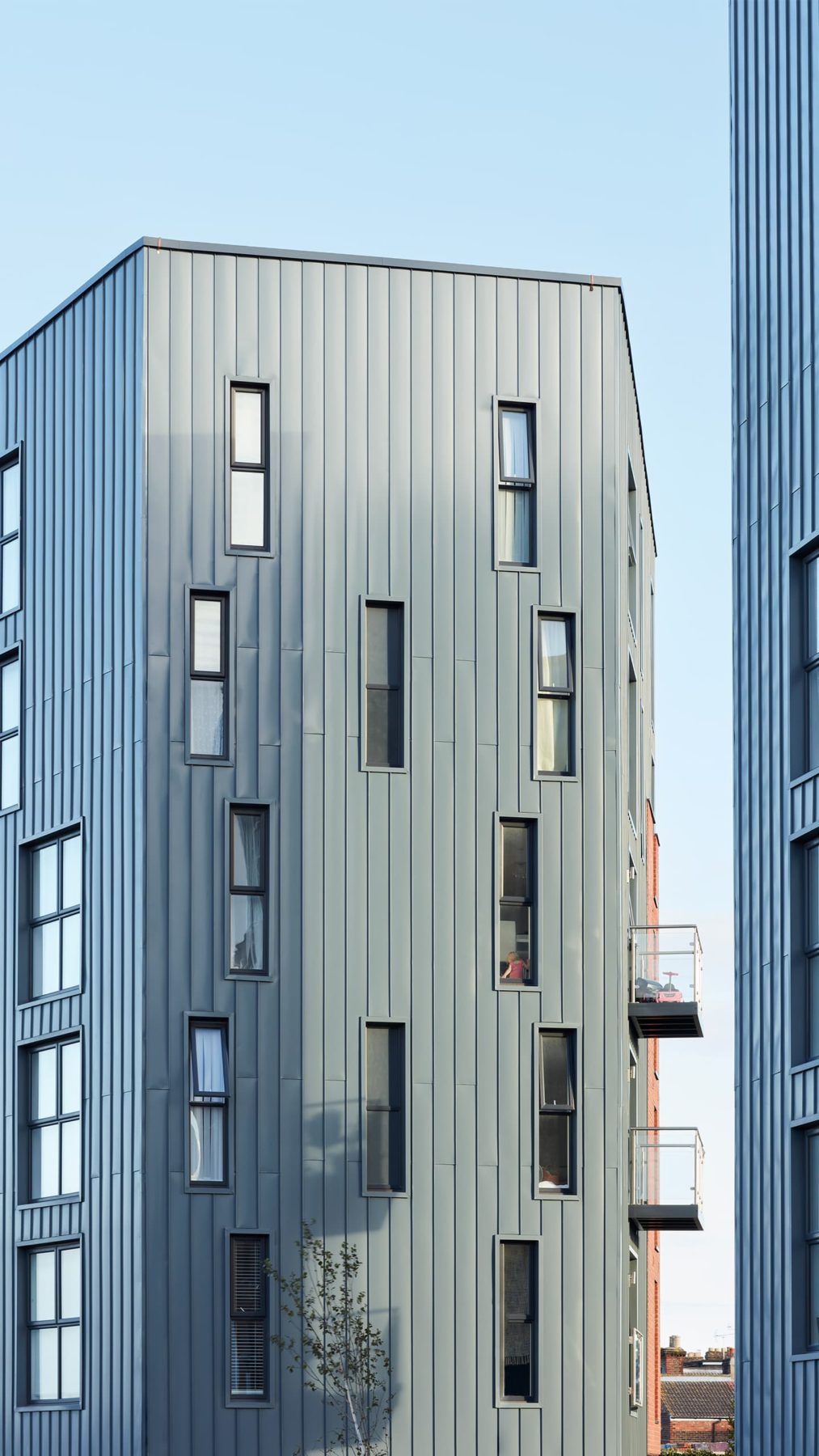 Separation between these two buildings provides a visual break, and allows for a form that is forgiving and a denseness in line with the surrounding context.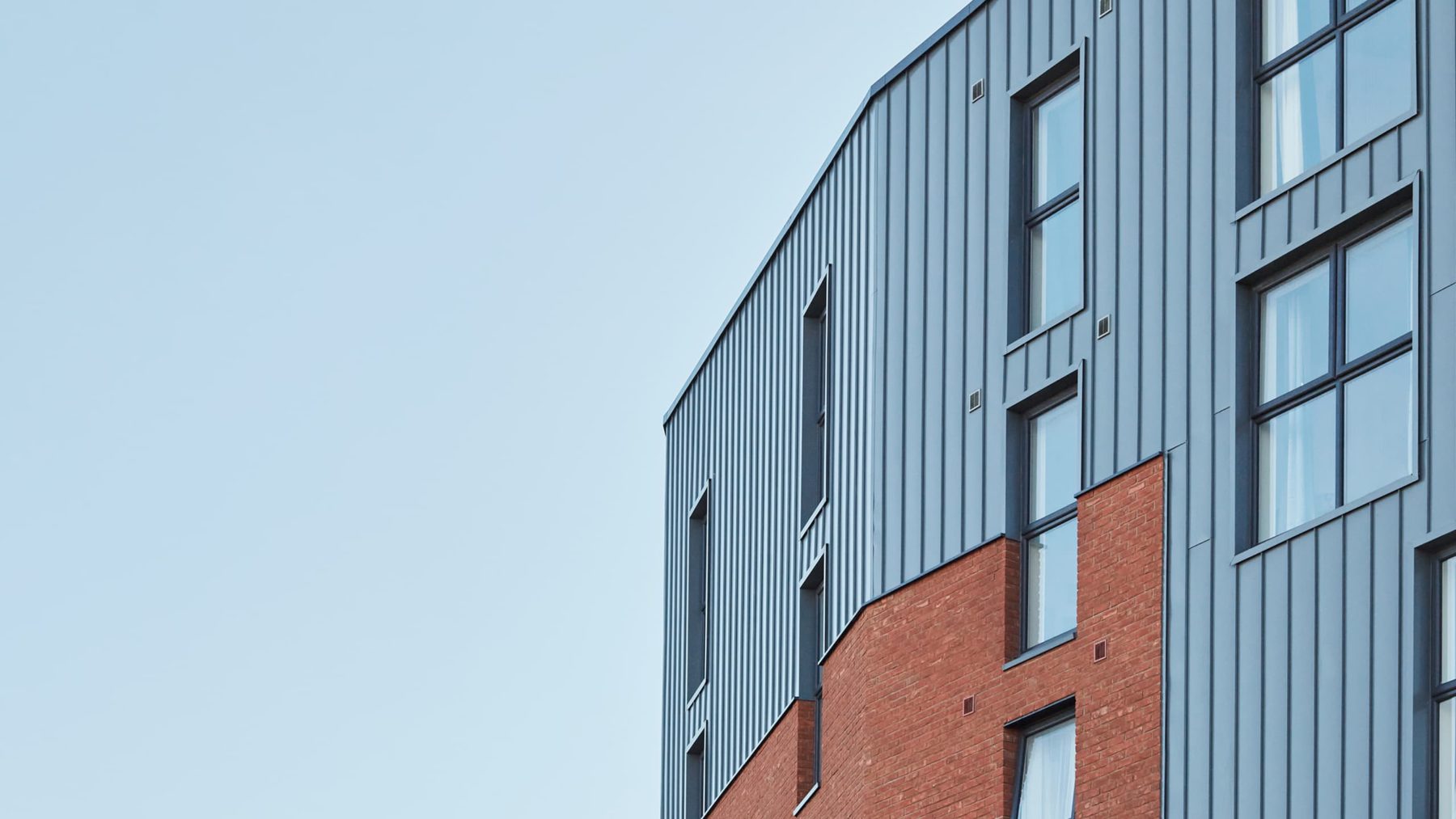 The materiality is expressed through a predominantly red brick palette, adding to a sense of permanence, while a lighter zinc cladding creates a distinctive roof profile.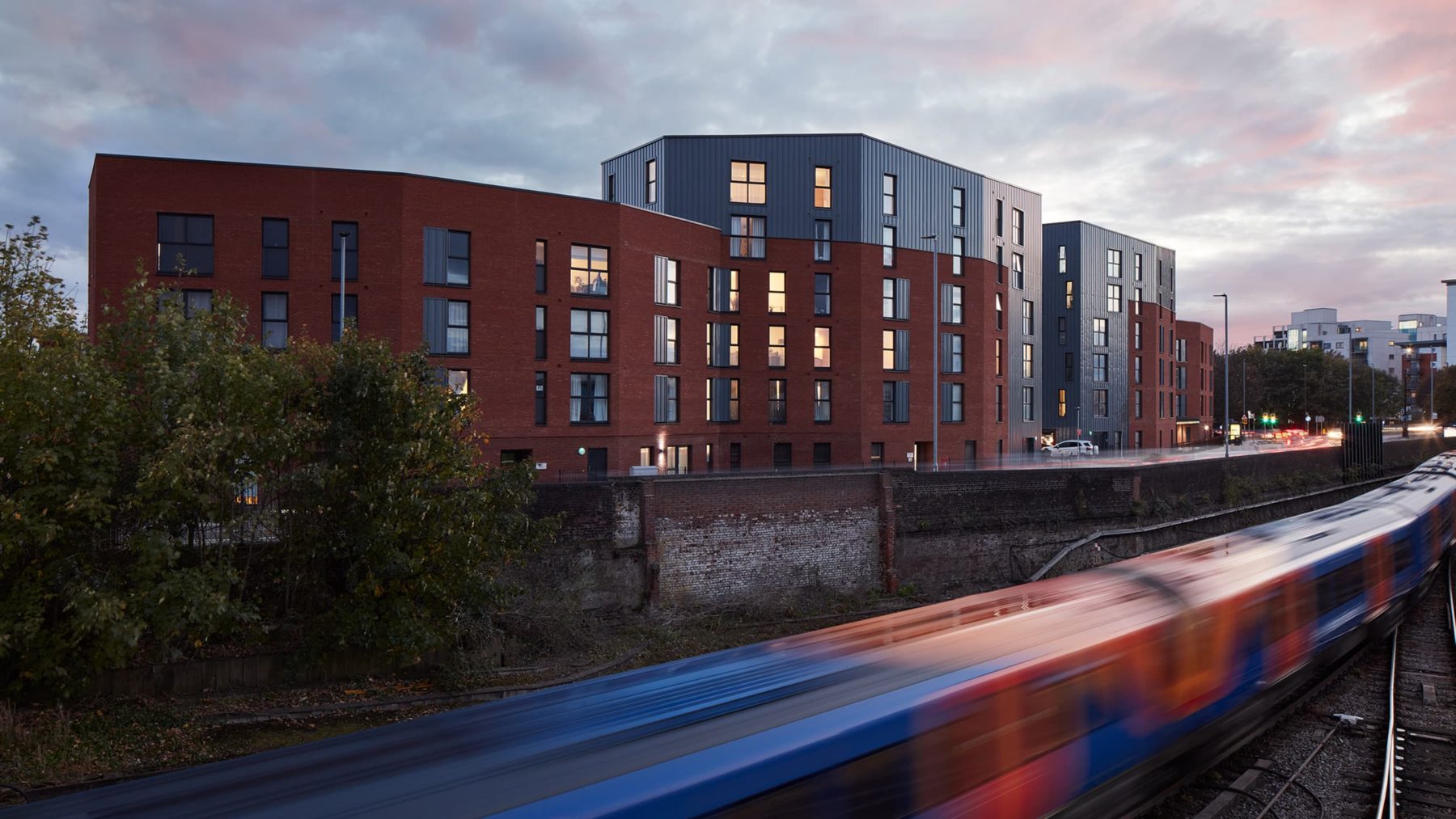 The chamfered form provides rhythm to the facade that dynamically responds to its urban context.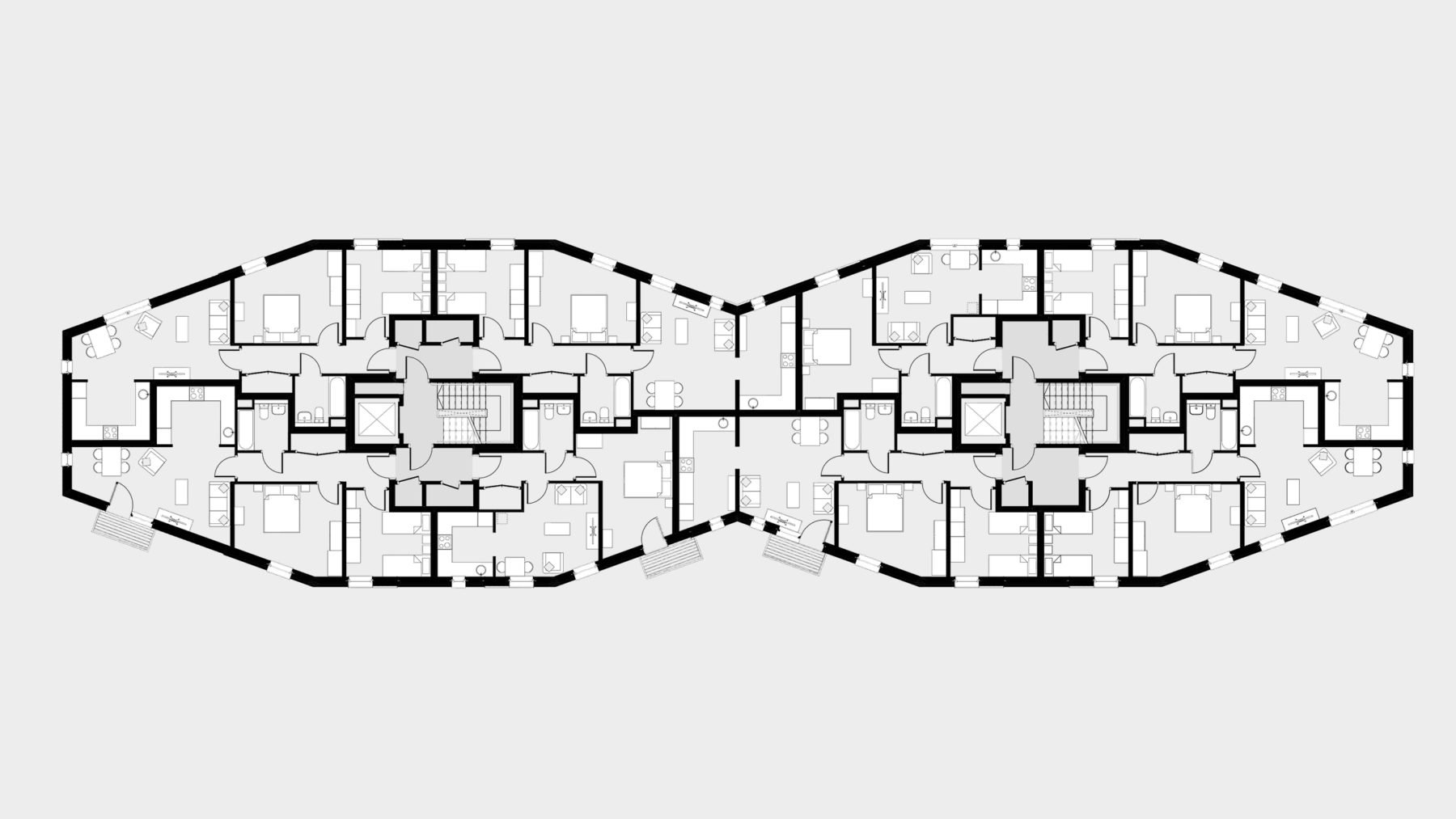 The chamfered edges of the two buildings gradually feed the building alongside the sweeping curve of Goldsmith avenue.