Softening the norm on communal living
Sylvan Court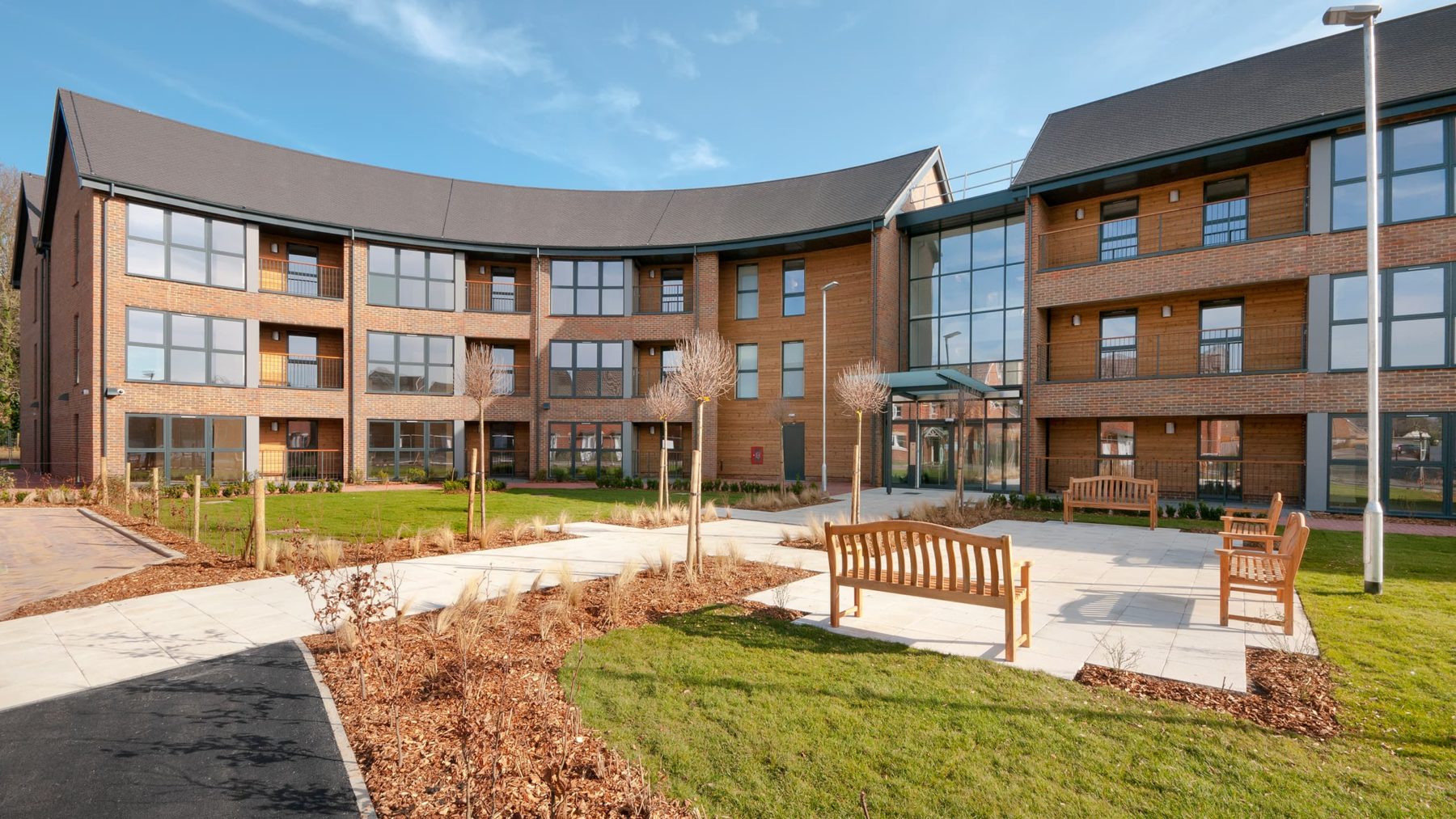 Set in a woodland backdrop, this retirement living scheme for Fareham Borough Council mitigates a constrained residential context by proposing a new form for communal living.

Our design sensibilities interrogated the initial outline approved layout by creating a  generous sweeping curve which not only addresses the brief requirement for 36 new apartments, but also provides a more efficient  footprint.

Internally, this makes for a softer circulation space than the traditional linear corridor, and a more natural movement between communal spaces.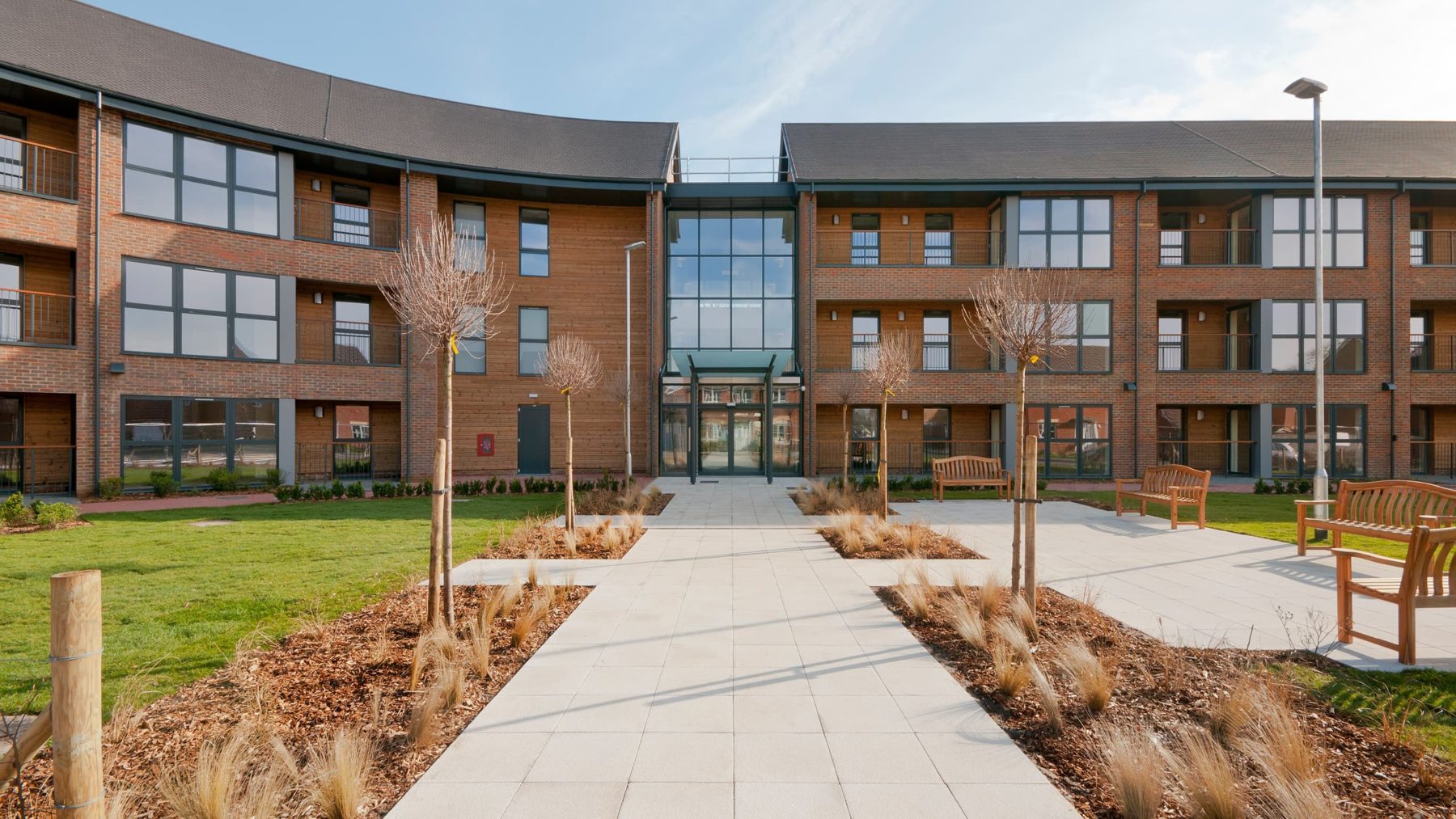 The building's crescent form pulls back gently to create a generous entrance courtyard, while simultaneously retracting from adjacent tree canopies at the rear.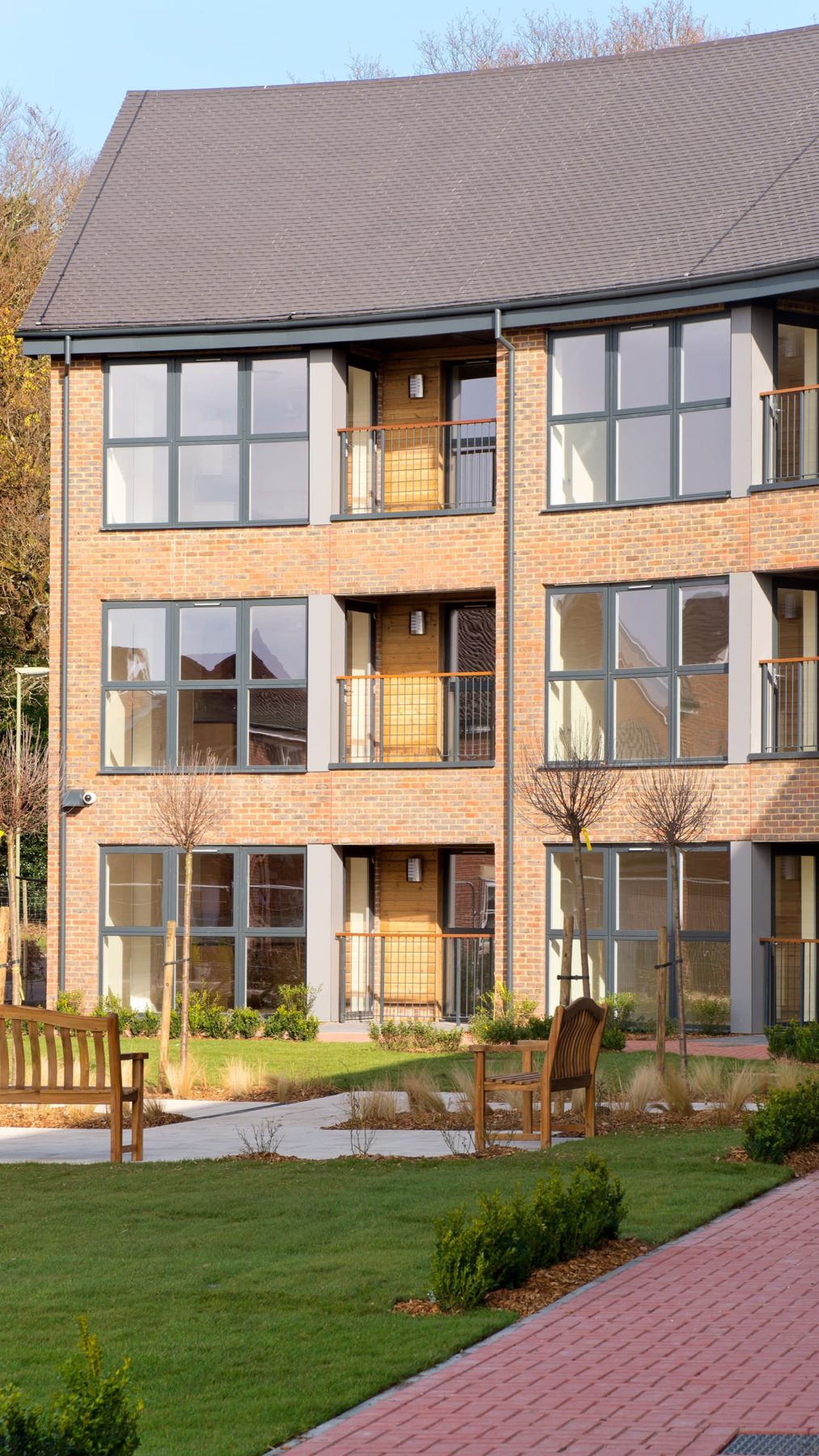 Beyond this edge there is a play of depths as the entrance lobby and  balconies step back for privacy, all the while unified under the familiar form of a double pitch roof.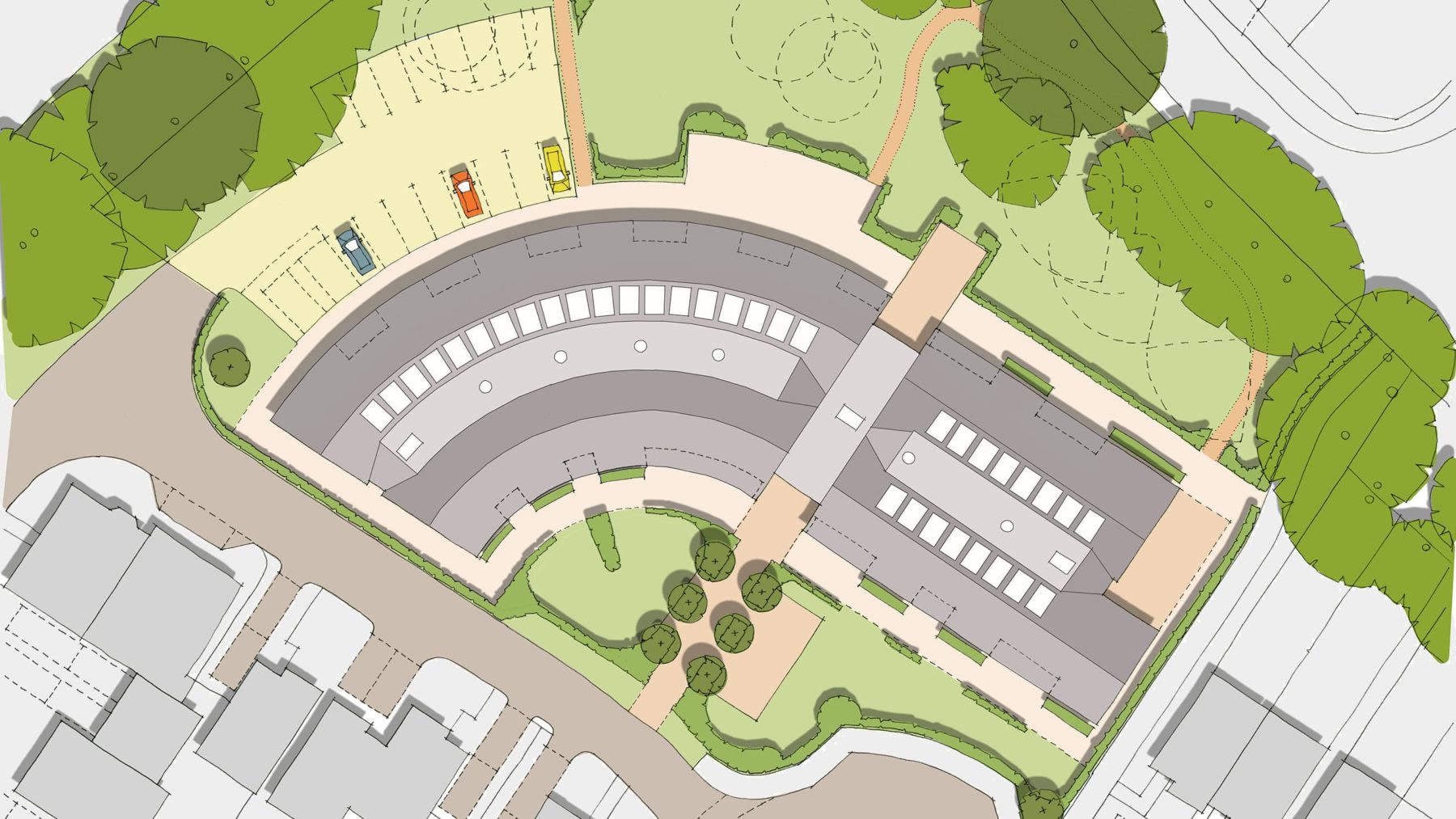 Sylvan Court provides HQI, Lifetime Homes and Code for Sustainable Homes Level 4 energy standards for sheltered accommodation for the Fareham Borough Council.