Art Deco revival
Banks Road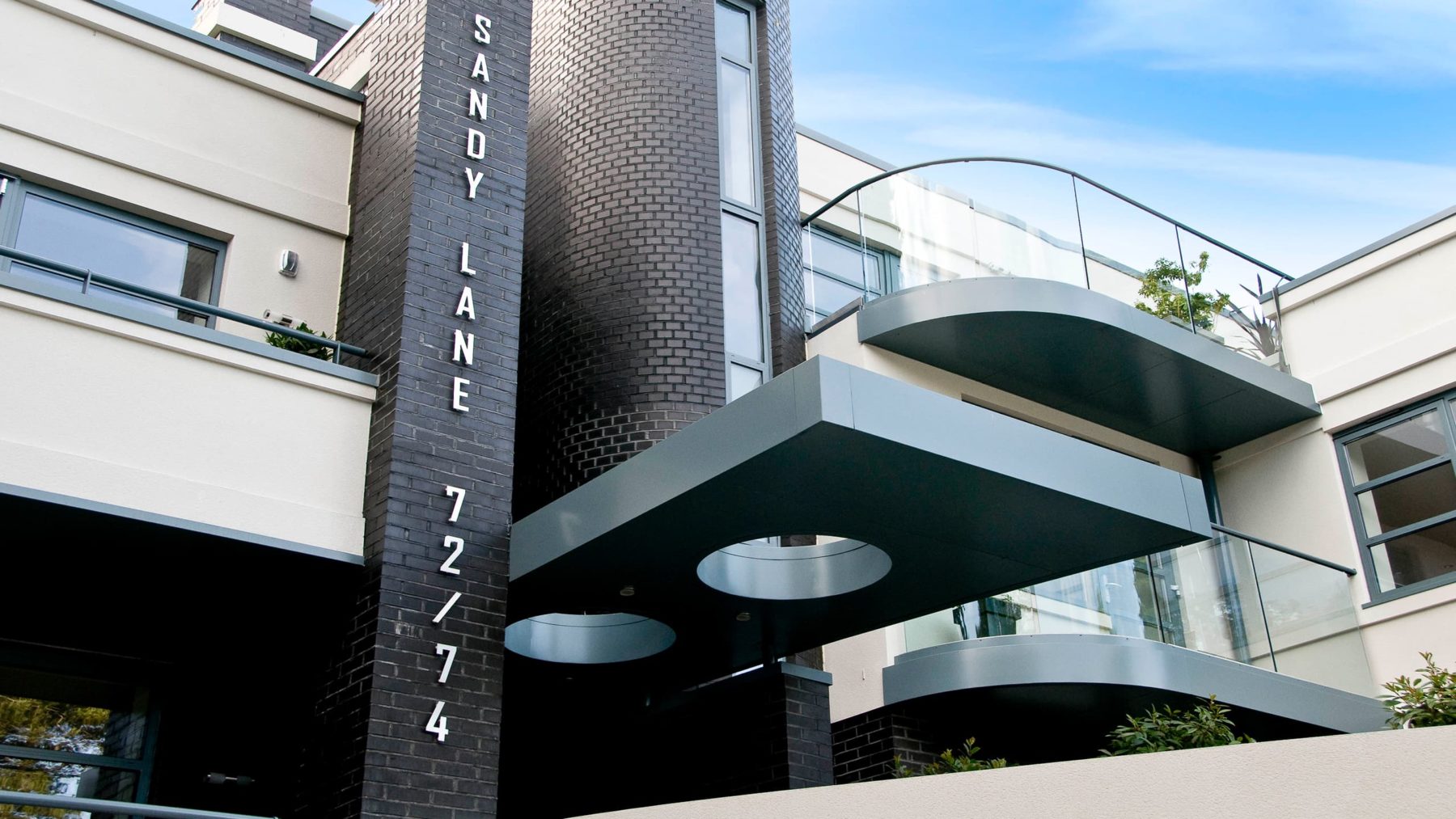 This luxurious, four storey, including basement, residential scheme in Poole draws on the local Art Deco vernacular to create a modern set of prestigious apartments befitting of their coastal context.

We used the opportunity to design eight, open-plan flats on the site of two individual dwellings as a catalyst to revive the distinguished features of this 1920s movement, inherent in much of Poole's surrounding area.

The low rise nature of the development provided an opportunity to play with proportions, emphasising the Art Deco's bias for strong horizontal lines and ribbon windows which elegantly turn the corners. This, along with the occasional circular window, creates nautical links to the transatlantic liners of the 1920s, enabled by the advent of the machine age and to which the recognisable style owes its origins.

Later iterations created The Bauhaus aesthetic, referenced in our design through gentle and elongated curves, made more pronounced with a monochromatic palette of high-quality, white render and dark grey brick. The latter emphasises the entrance and circulation core; giving clarity to the functional expression of the building.

A monochromatic palette of dark grey brick and crisp white render balances a smooth geometry of curved edges, creating a harmonium and continental feel to the elevation.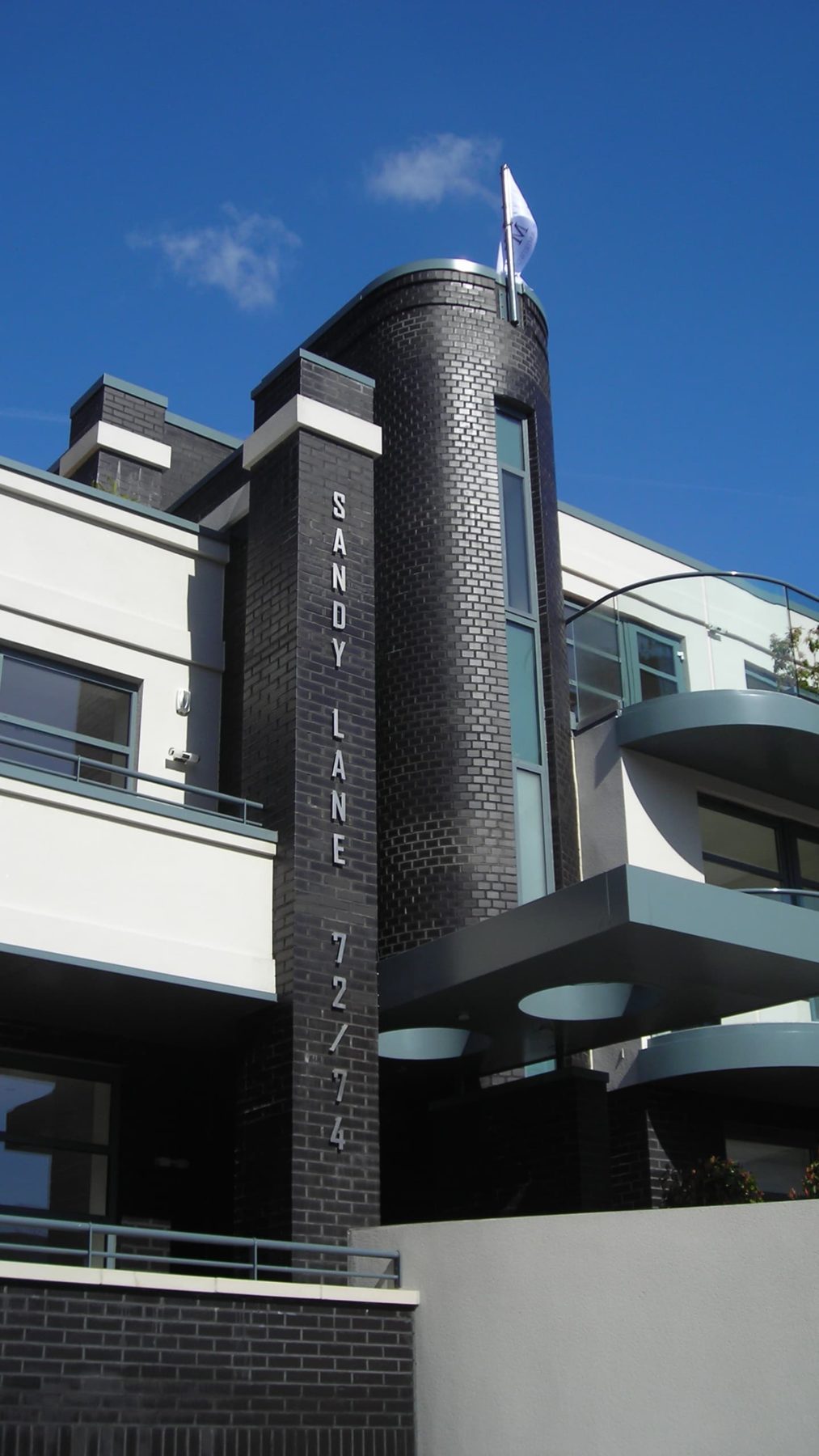 The balconies, through their rounded edges, echo a similar detail and add to the building's bold presence from the street. From this vantage point, the layered nature of the elevation becomes apparent.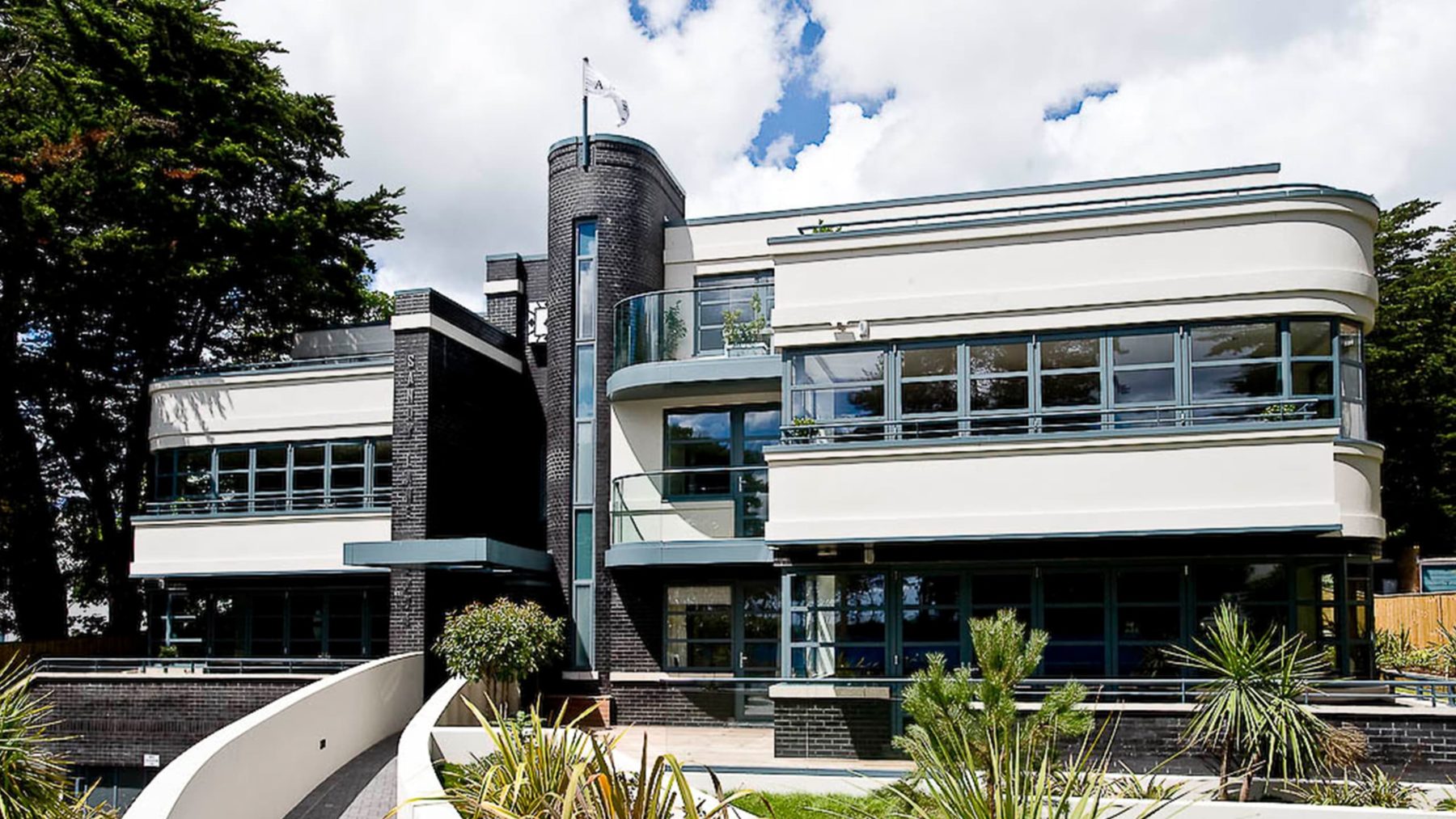 This richness is enhanced by another layer of beautiful landscaping which wraps around the site, making these apartments a stand-out addition in their renowned community.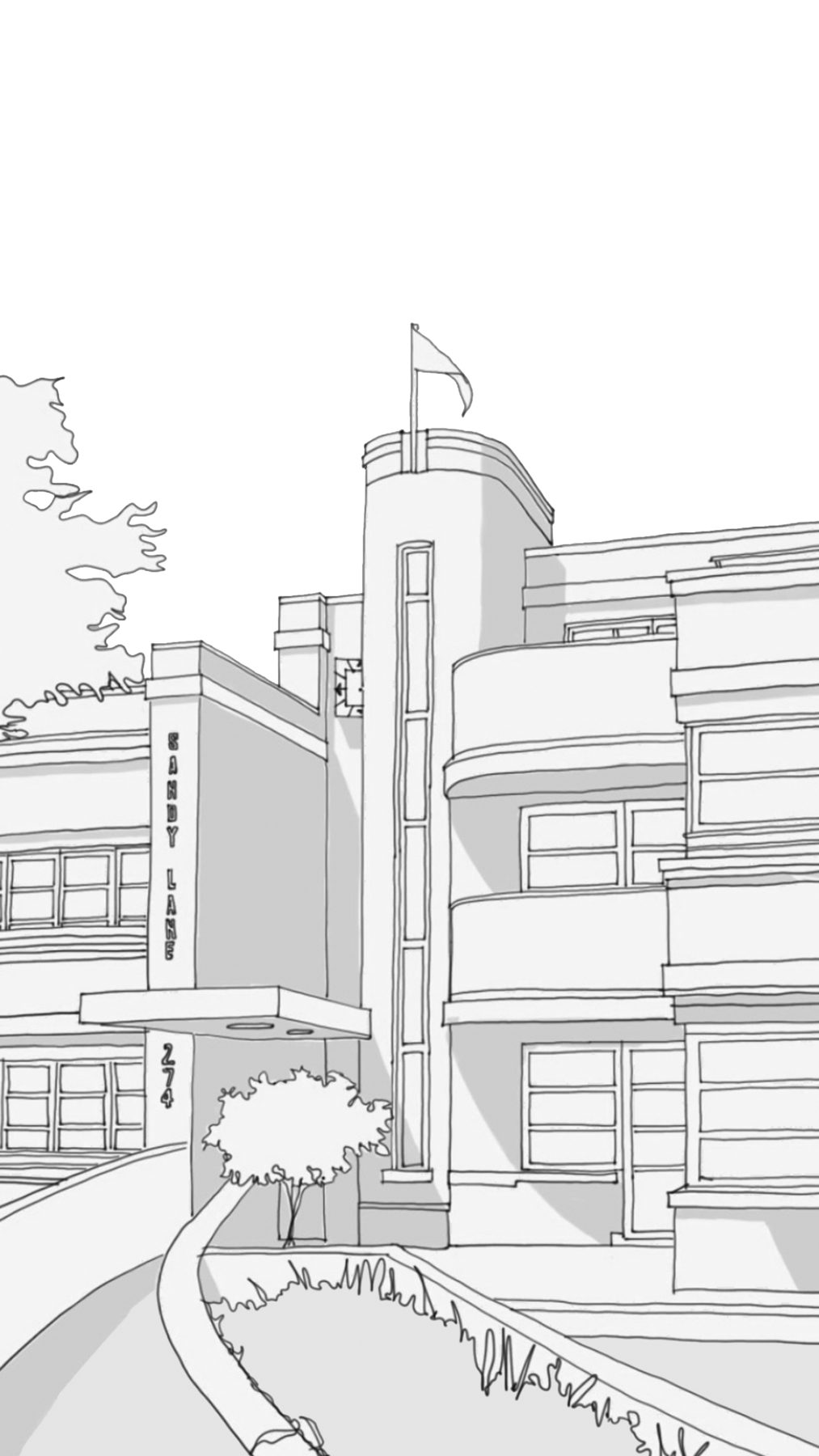 Starting with a low entrance wall and building up to overhead canopies, projections and setbacks a feeling of dynamism emerges as if the house was moulded by the sea itself.
*The 8 Beautiful residential interiors have been designed to compliment the architectural language of the the exterior with the bold hardwood flooring allowing the light to flood the living spaces.*