A contemporary take on the garden village
Arborfield Green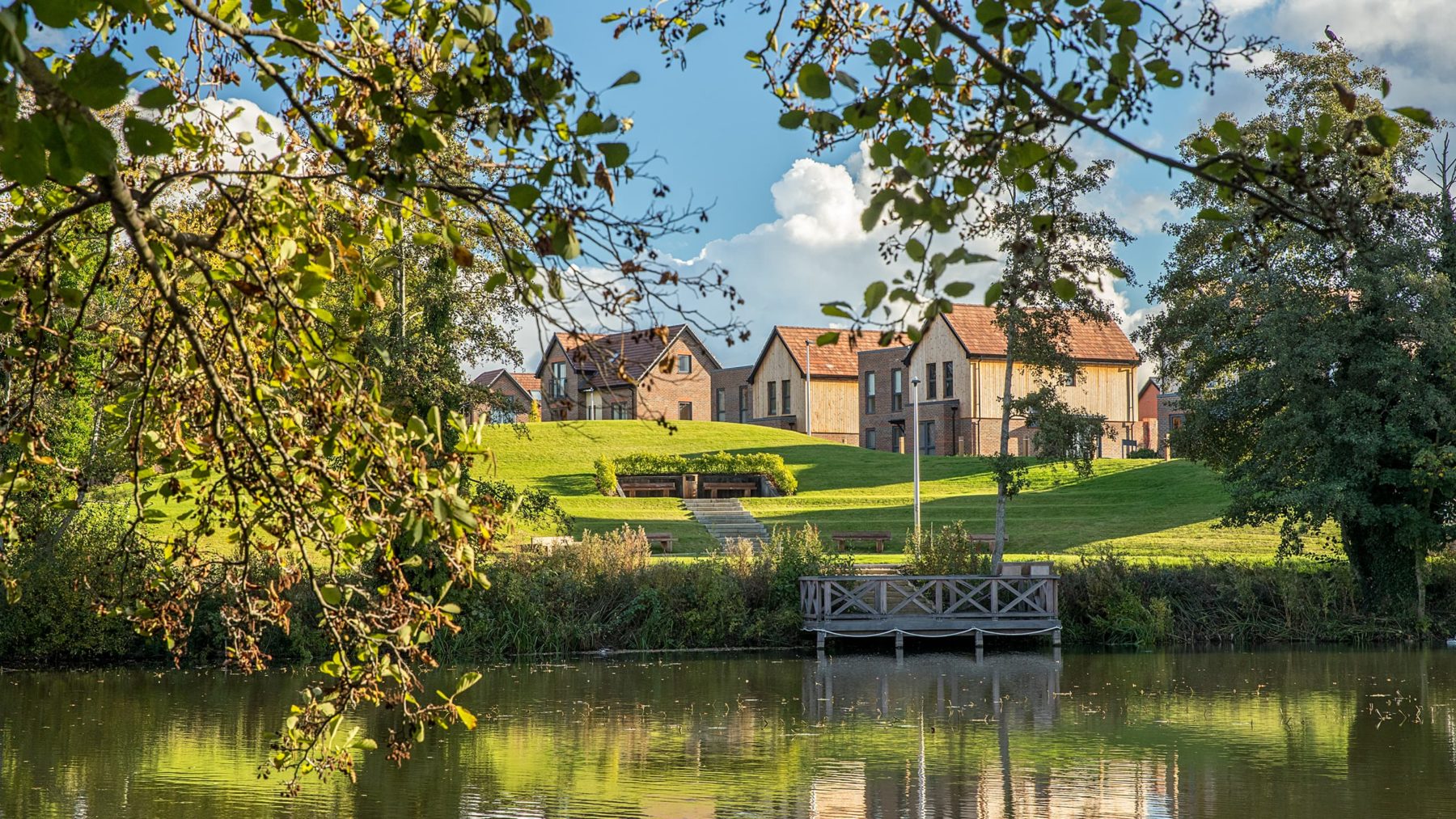 Arborfield Garrison transforms a former military defence barracks into a thriving village of suburban delights fit for 21st Century living.

Nestled deep in the Berkshire countryside, our delivery of multiple development parcels for Crest Nicholson provides circa 2000 residential units, accompanied by a mix of schools, shops and commercial points; all within proximity of the neighbouring Hazebroock Meadow and Waterman's Lake.

Using our technical knowledge, we developed the housing units in a lot of detail using BIM software; minimising embodied energy and maximising efficiency. Prototyping of different housing types became important in order to facilitate distribution of units across different sites. We tested the potential for offsite manufacture, using timber and metal framing systems which were chosen for their ease of construction.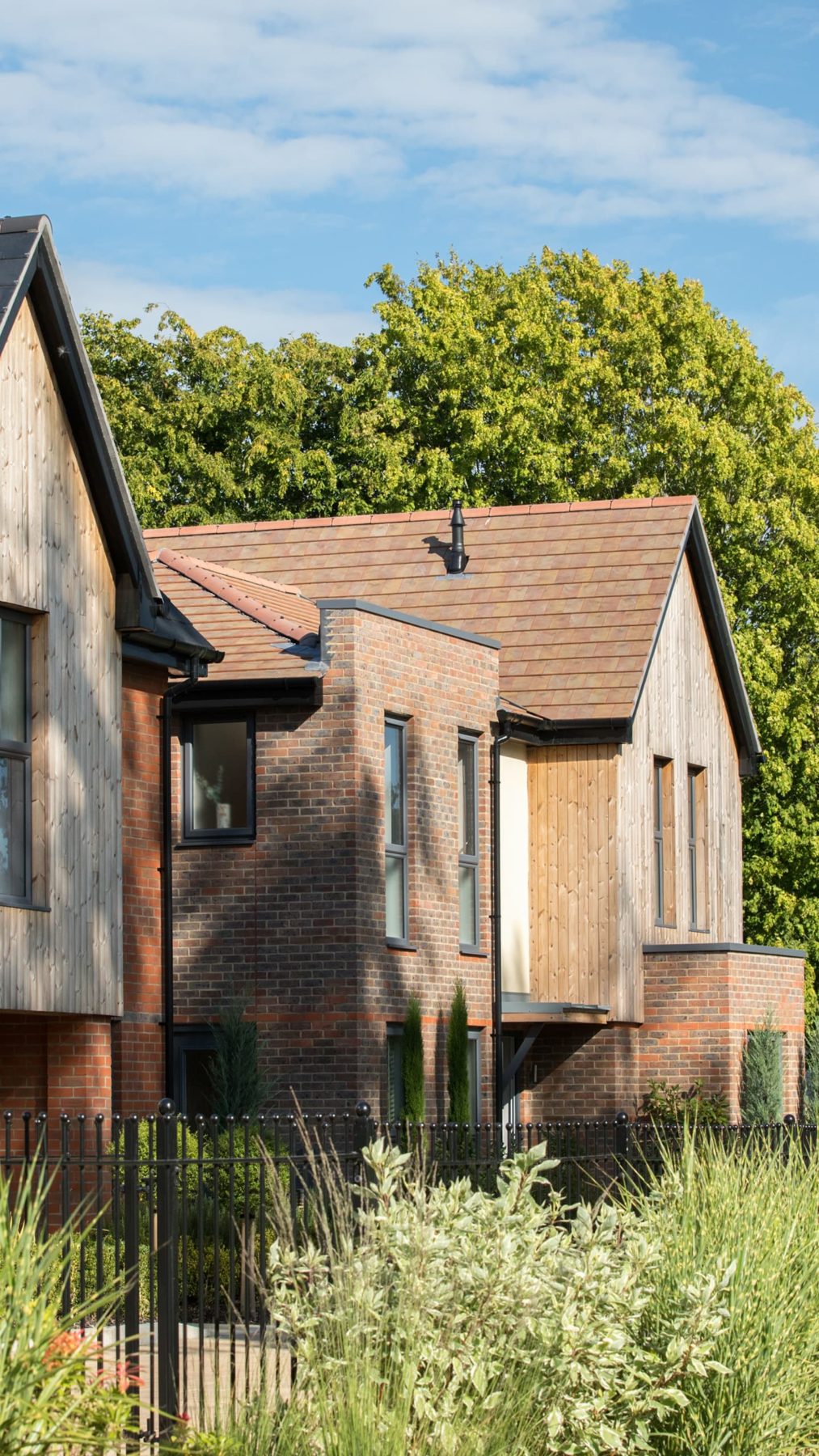 Use of timber boarding, grey windows and brick features adds to the tectonic qualities of this richly textured landscape, and enhances the countryside experience.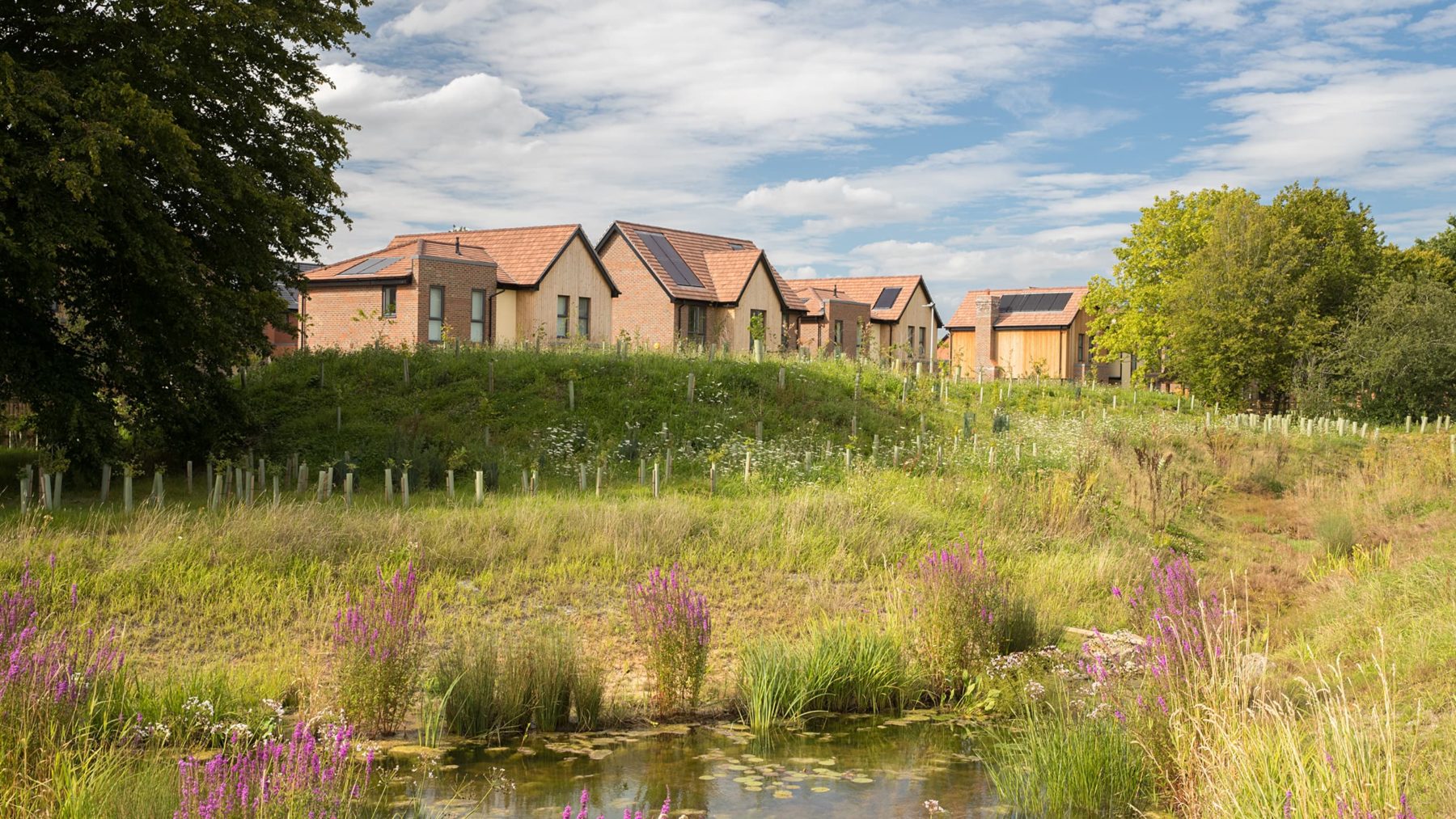 Traditional forms such as pitched roofs, dormer windows and large generous entrance thresholds contribute to an enhanced connection between dwelling and landscape.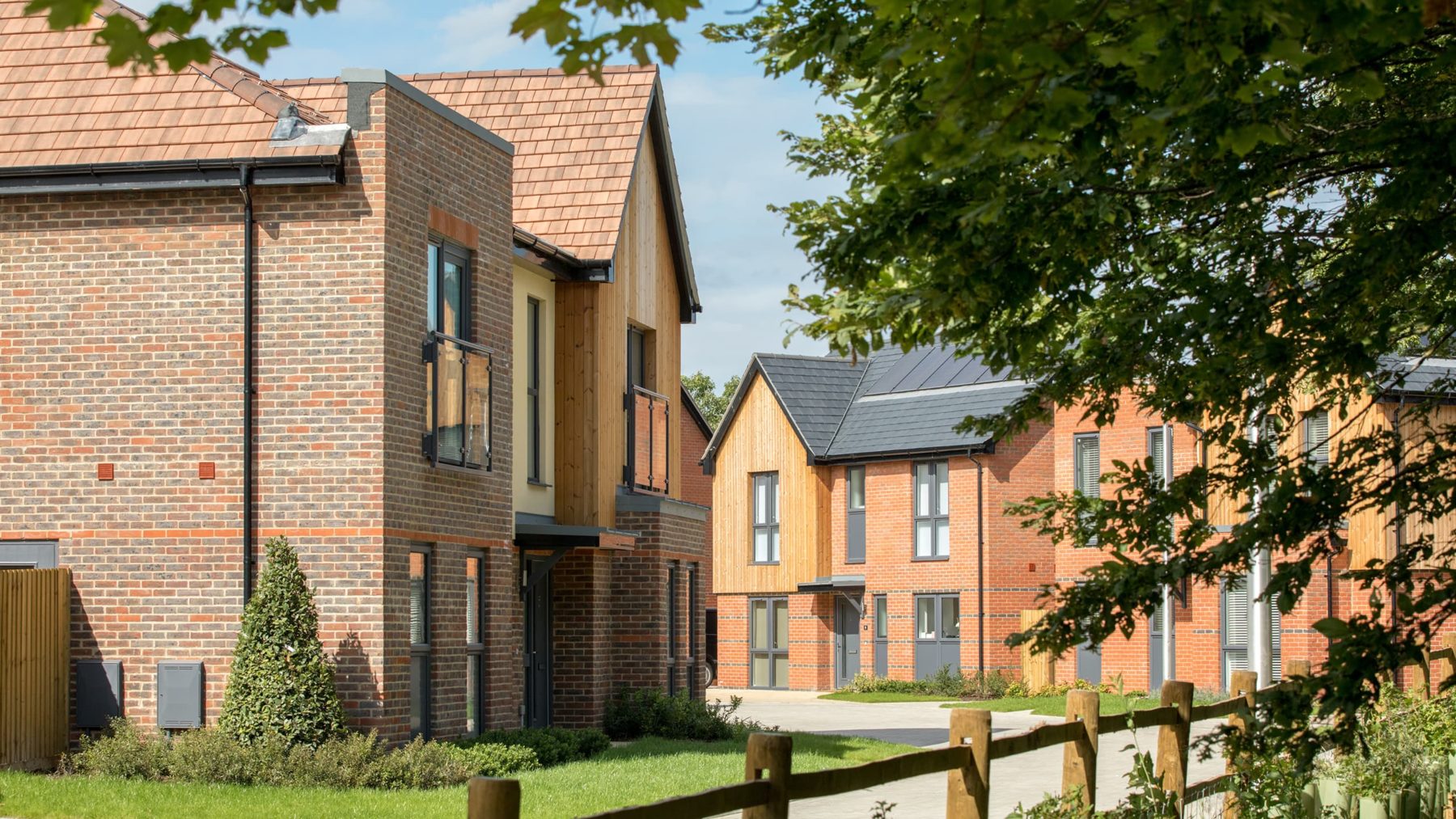 As an ideal setting for families to grow, high quality landscaping was a priority for this Garden Village.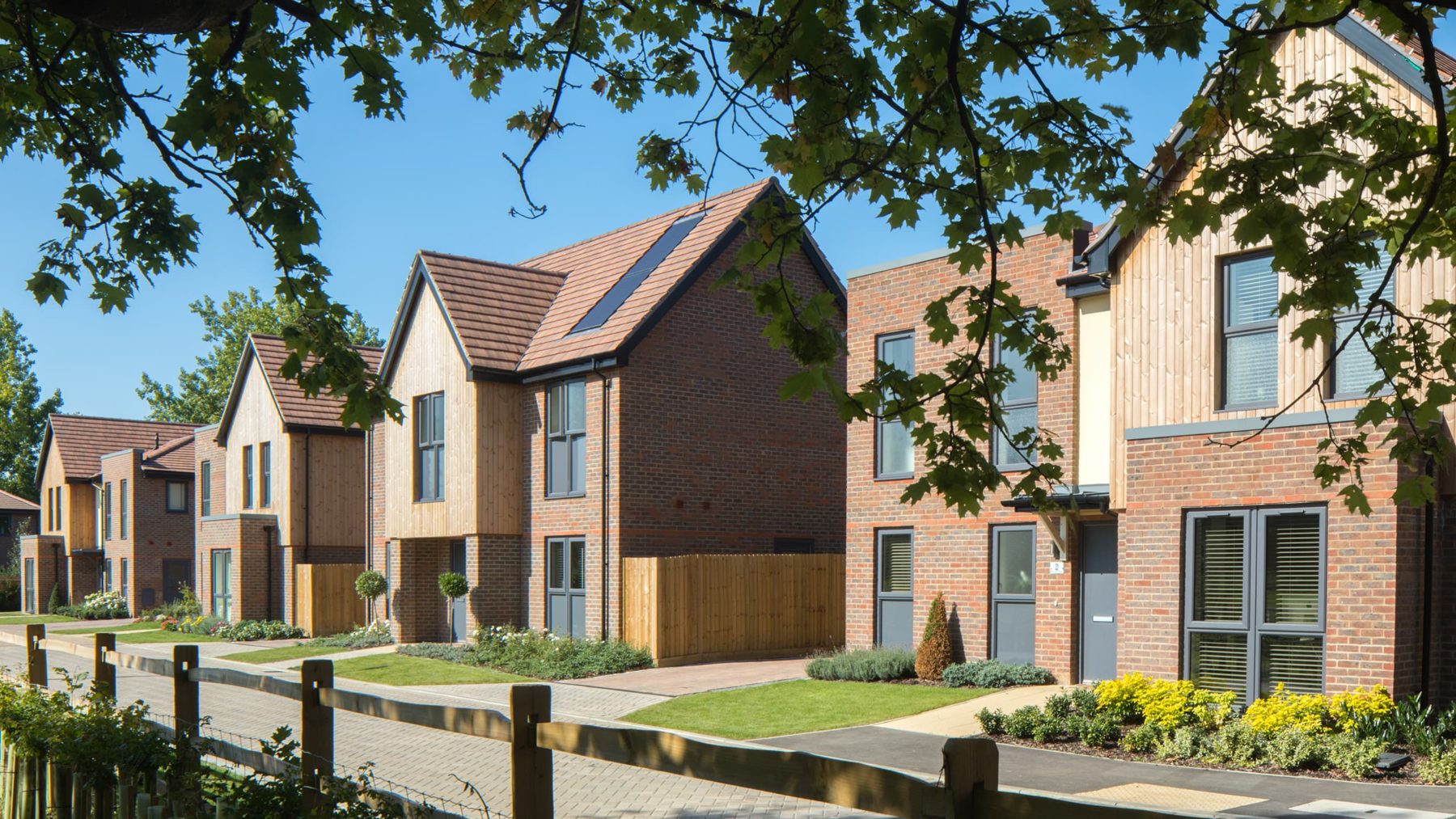 The detail design process made for a more sustainable construction outcome, and ensured that challenges around changing site levels were reconciled to provide a seamless integration of mature vegetation and watercourses.
High quality landscaping is central to the success of the scheme, with each phase focused around the existing mature vegetation and water courses, the later playing an integral part of the sustainable urban drainage of the site.