Mediating public and private space
Woods Road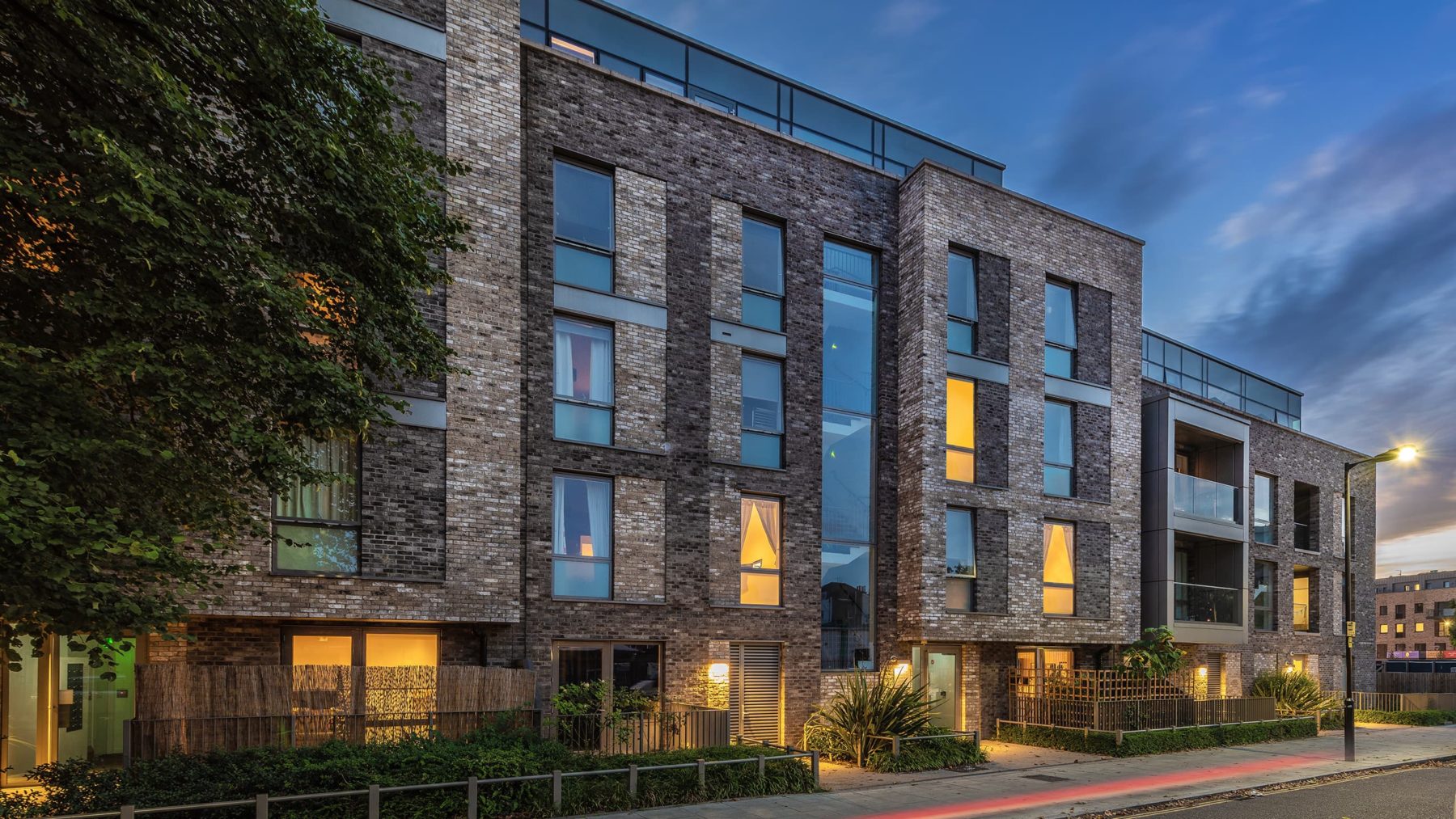 At Woods Road, Peckham, we worked to deliver a high quality, resident focused scheme comprising 122 apartments for our client Crest Nicholson.

The sequence of blocks range from 4 to 7 storeys in height across the site, creating shifts in proportion and adding visual interest. The use of three different brick types creates variety in texture, and when combined with deep set balconies adds a permanent and tectonic quality to the building.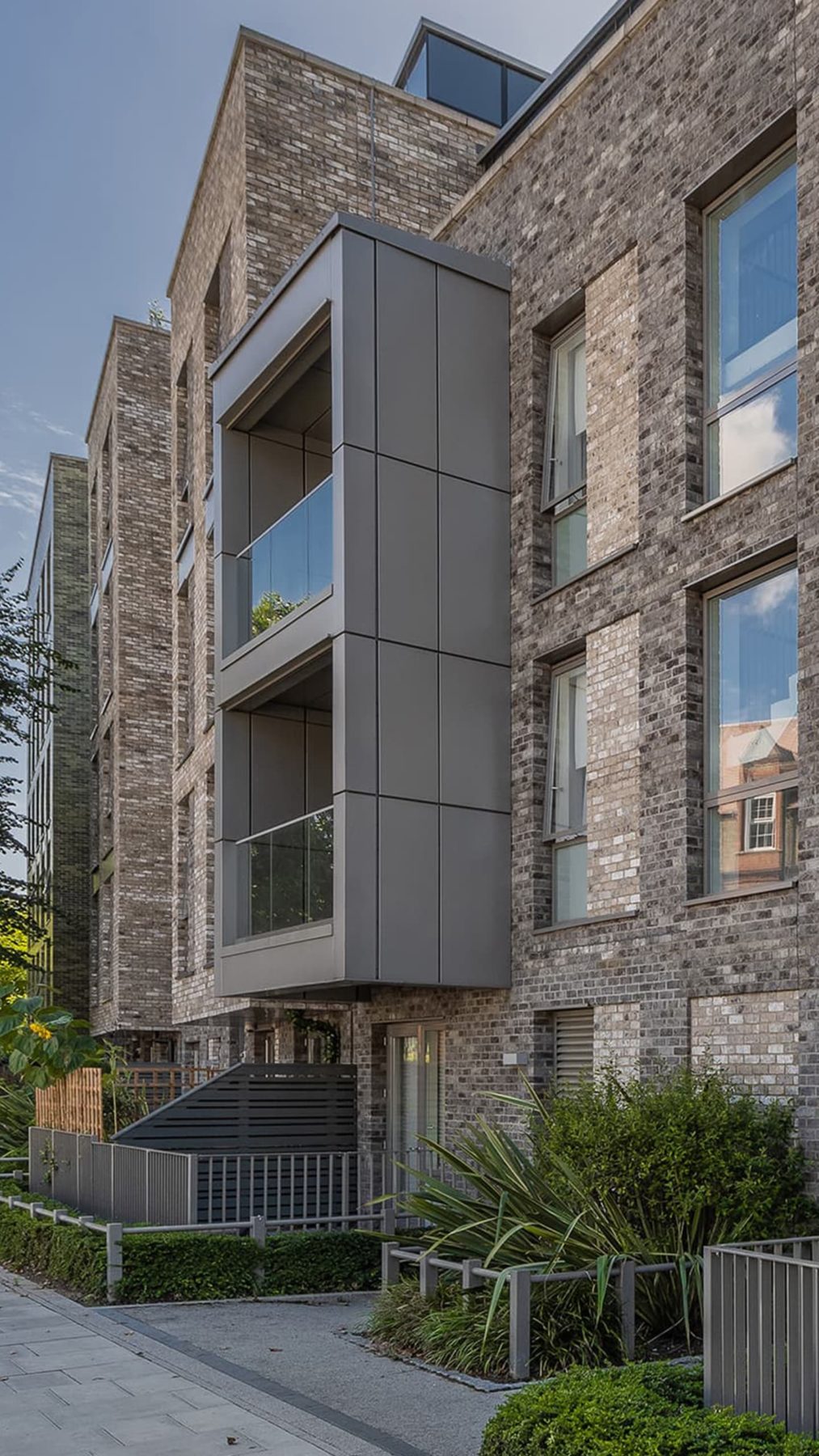 A muted palette of accent materials within a mainly brick façade and a prominent gable element picked out in a striking glazed green brick give the building a contemporary feel without it appearing out of place.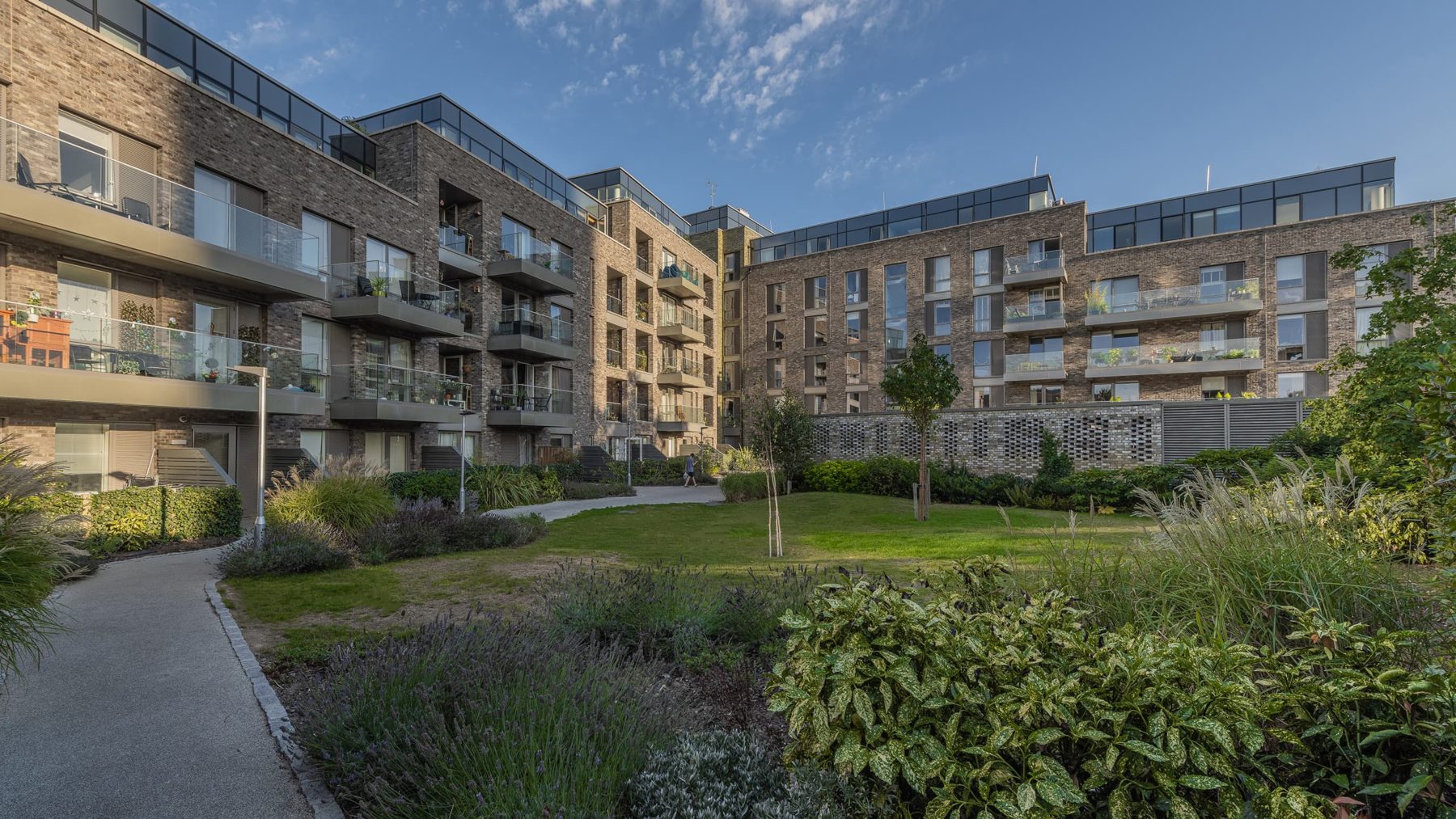 As you move from this public realm to the private, a soft, undulating internal courtyard is revealed, providing a quiet  escape haven for residents and visitors alike.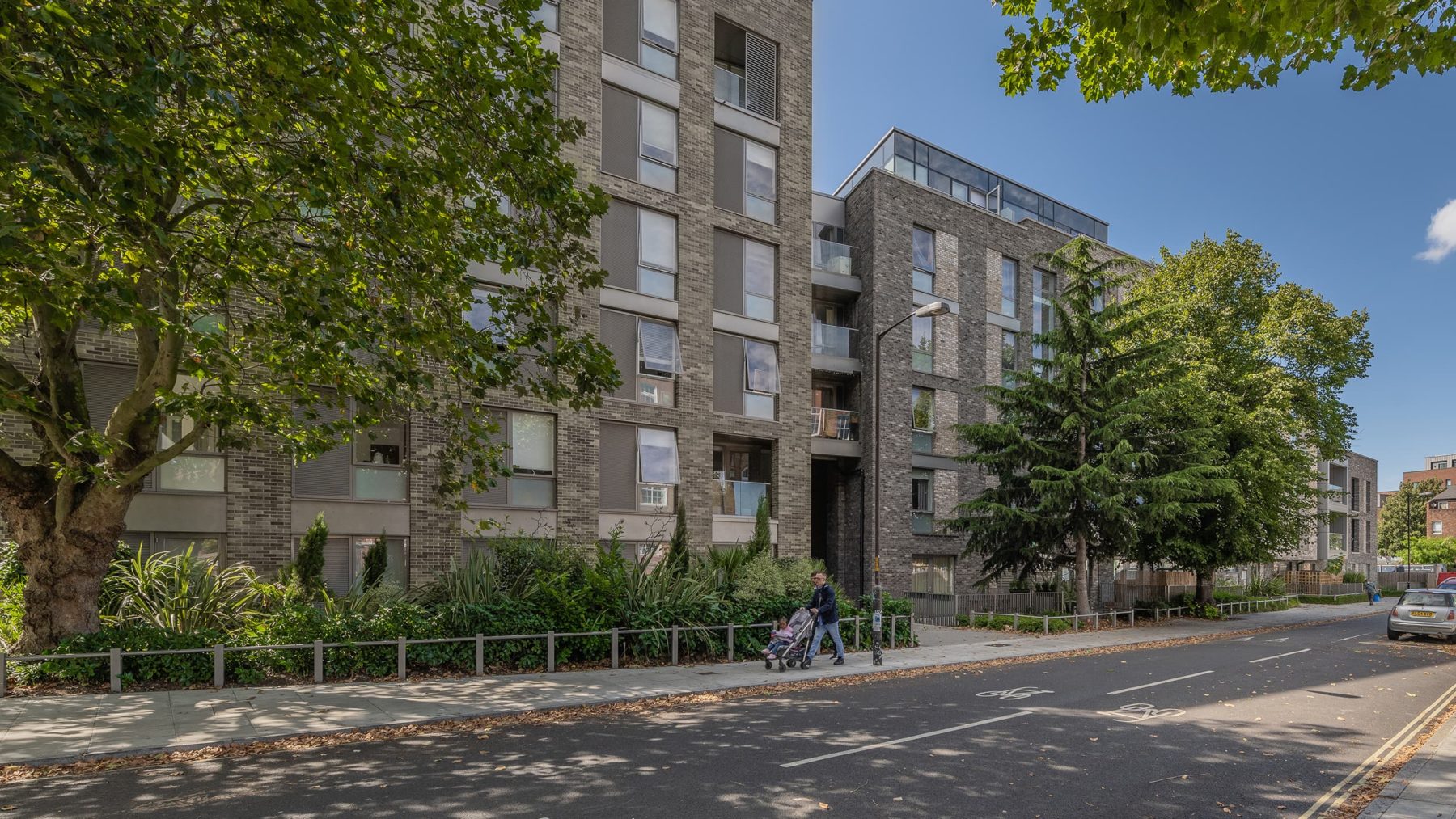 Densely planted buffer spaces add another layer of depth, helping to mitigate noise and sound pollution.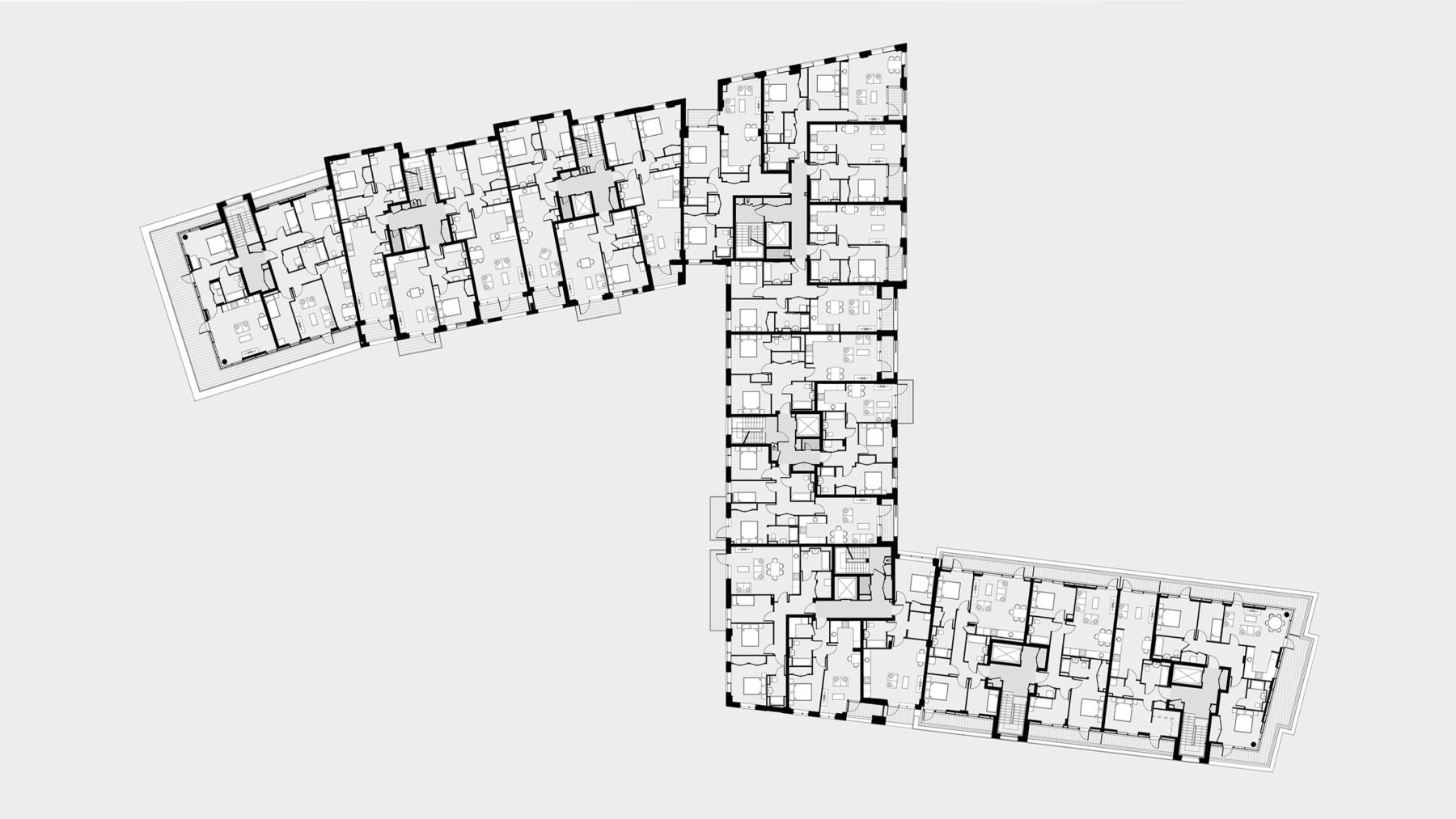 The staggered form of the scheme feeds the building away from the busy streets of Peckham into the calmness of Cossall park.