Respecting a historical context
Monument Place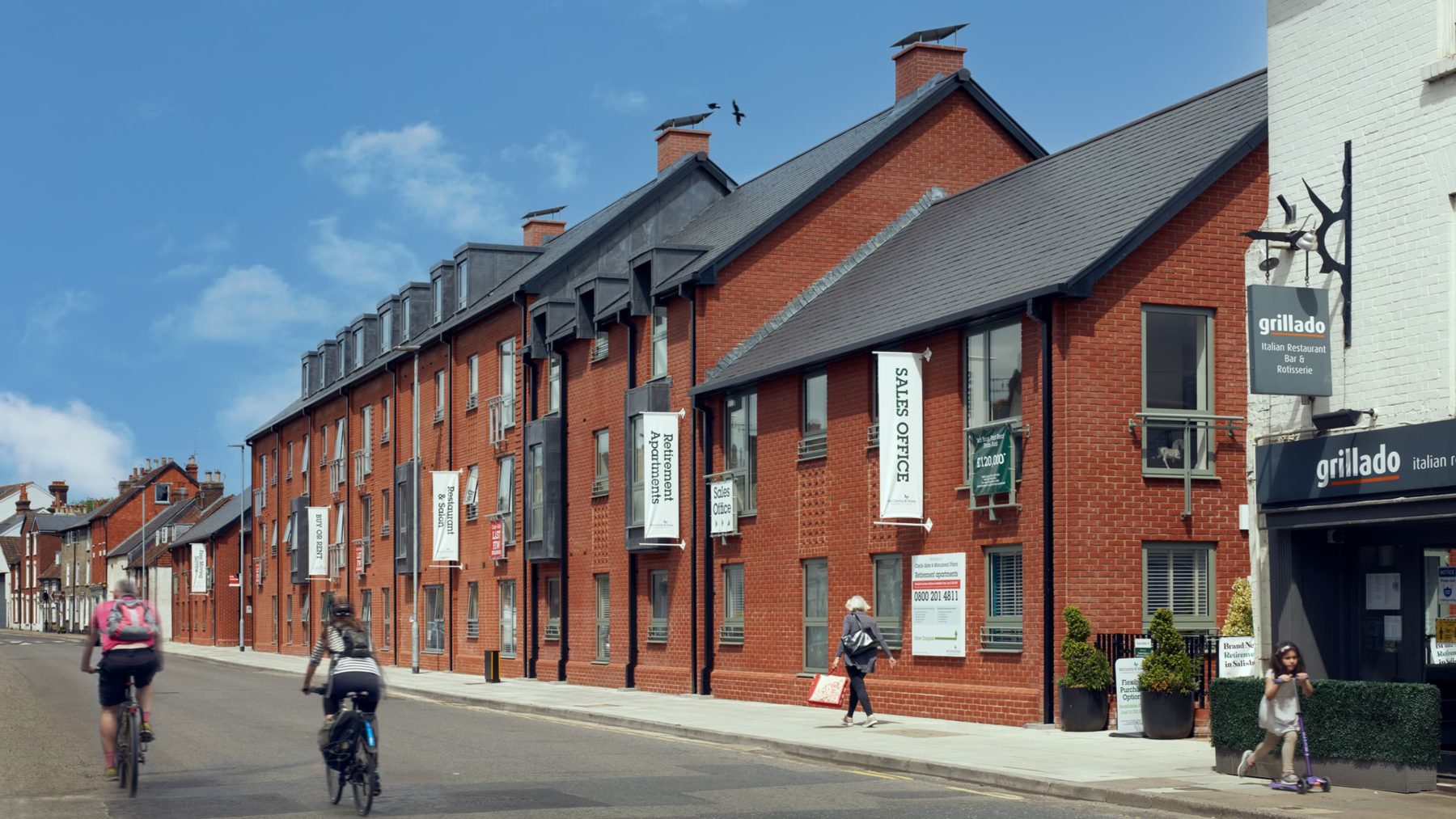 Monument Place positively interacts with it's city centre environment whilst providing 64 sheltered retirement living homes for our client, McCarthy Stone.

The urban infill site in the heart of Salisbury city centre provides two different acuities of care within the grounds. A Retirement Living wing, facing west onto Castle Street and an Assisted Living wing facing east onto Endless Street.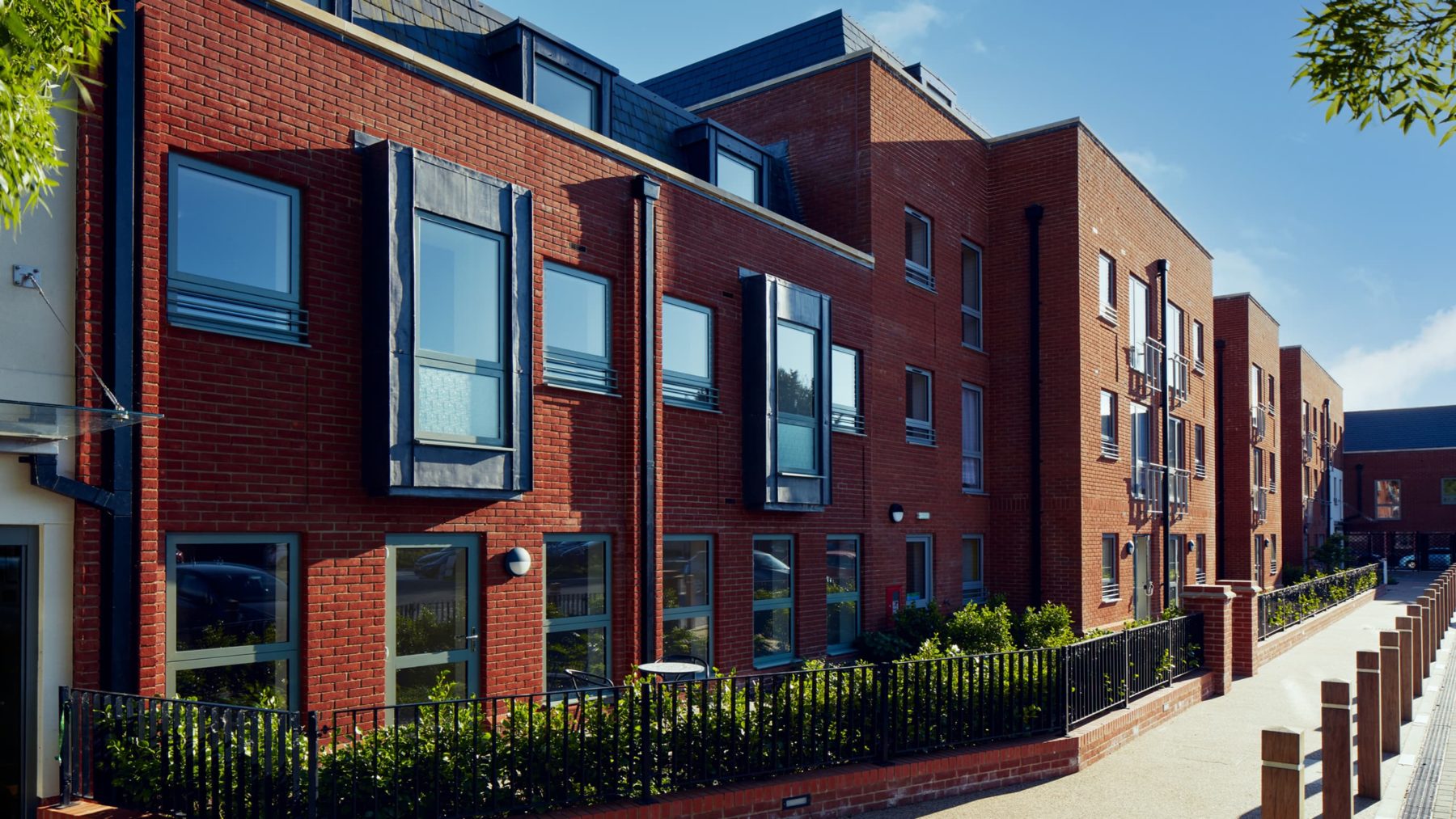 Entrances are defined though a material change for way finding whilst windows benefit from feature architectural metalwork, a theme consistent on the public face of the building.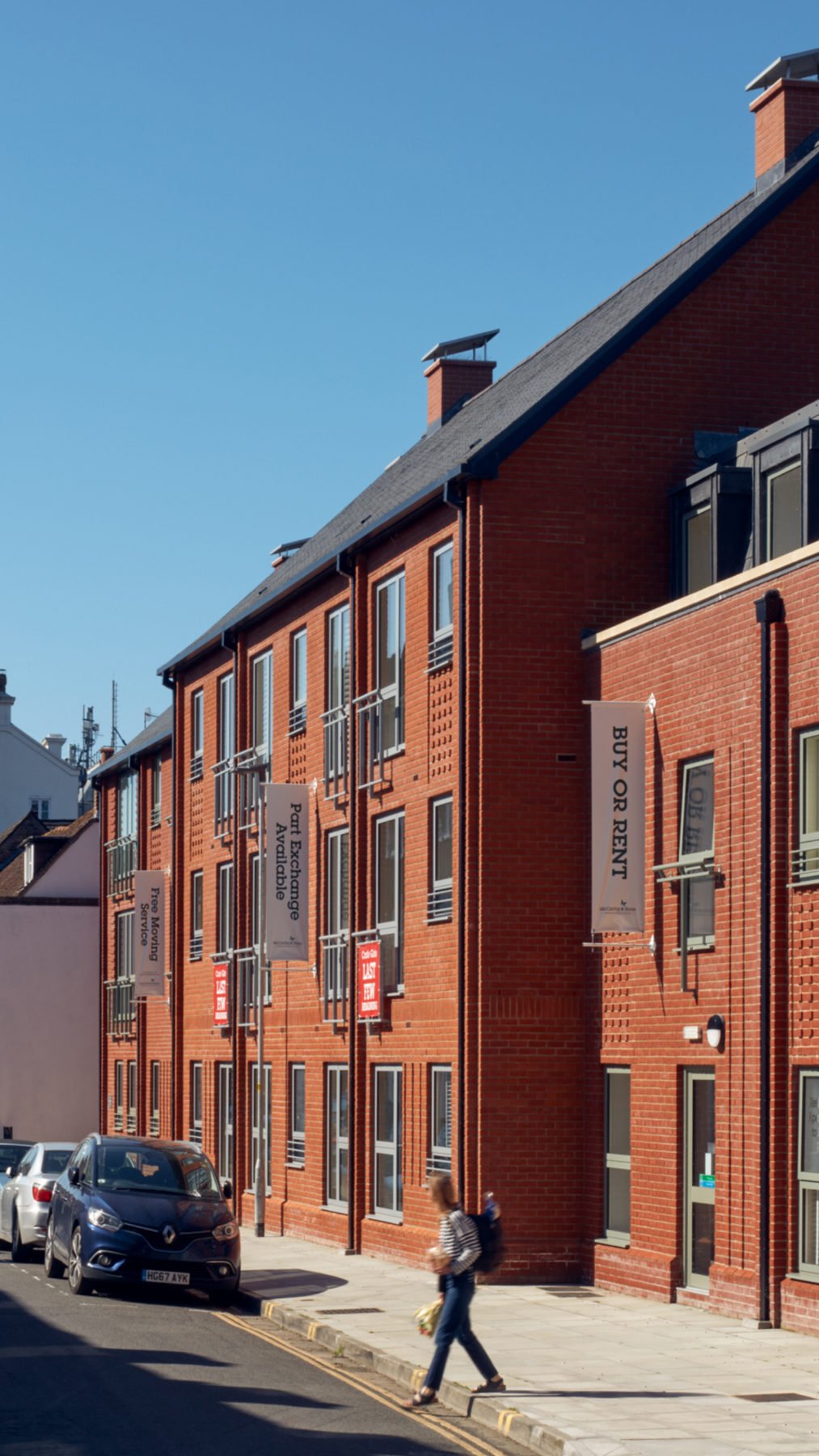 The second and third floor steps back into a mansard, reducing its visual impact on the link between the two wings, whilst strong gables and pitched roofs, consistent with the context, address the public realm.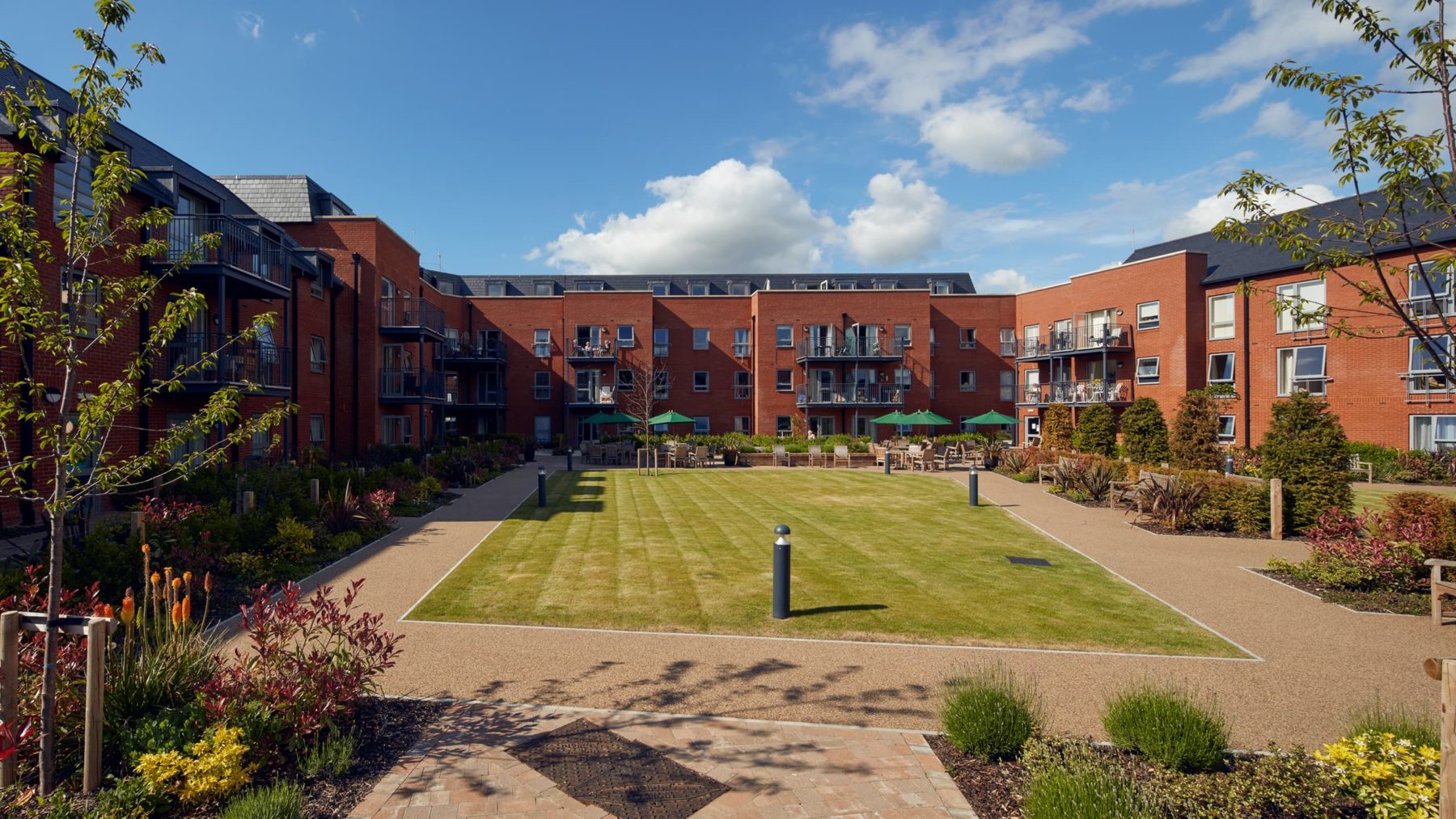 Ground floor communal spaces of lounges and dining areas are designed to spill out onto a substantial, south facing, landscaped courtyard providing private outdoor recreational space to be enjoyed by the residents. A public right of way exists to the extreme south of the site which runs parallel to the courtyard and gives glimpsed views of greenery within the city.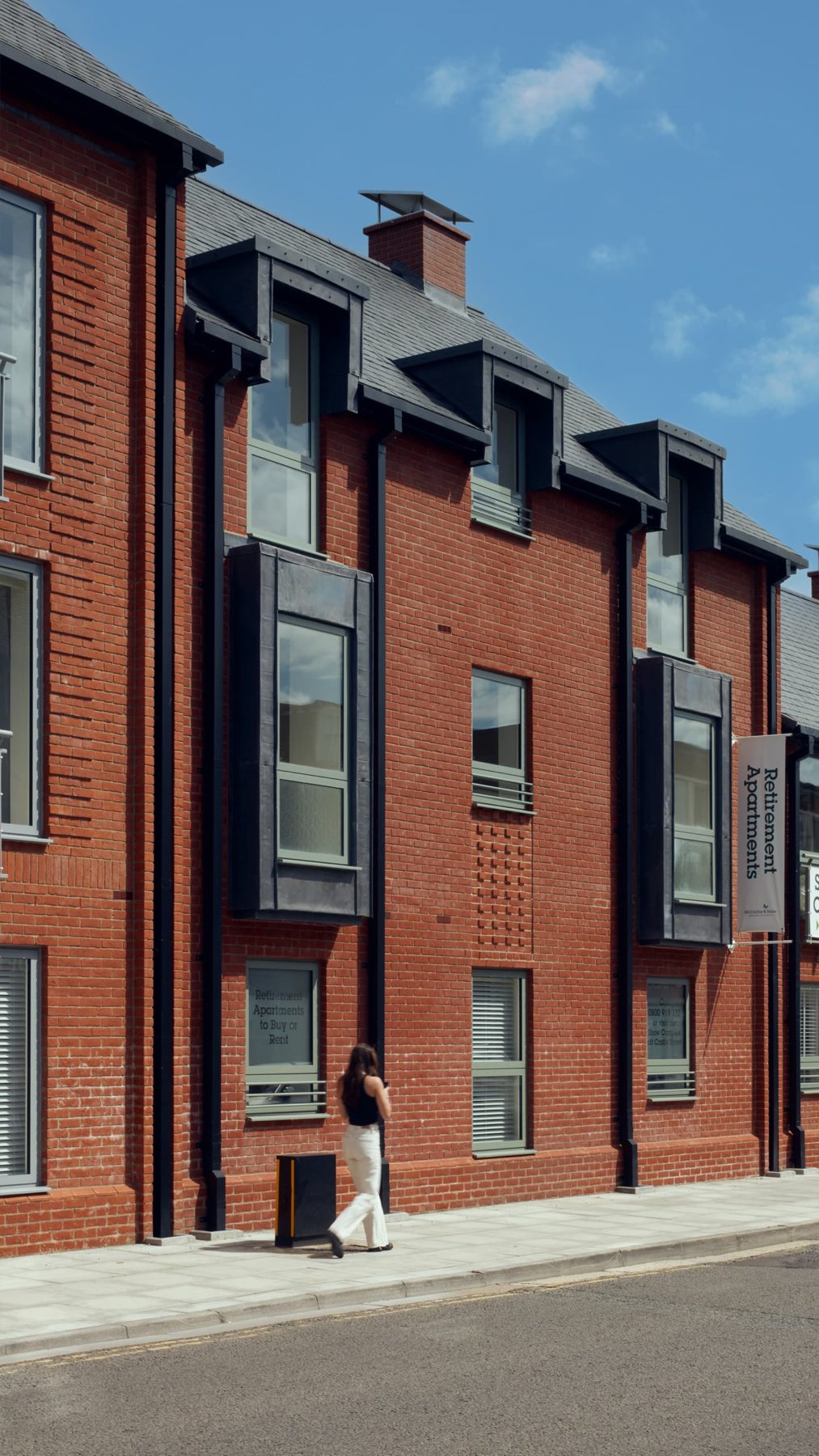 The façade has been designed as a pattern to pay homage to The Chequers, Salisbury's medieval city planning grid system, reflected in its articulation, brick detailing, texture and offset with chimney accents.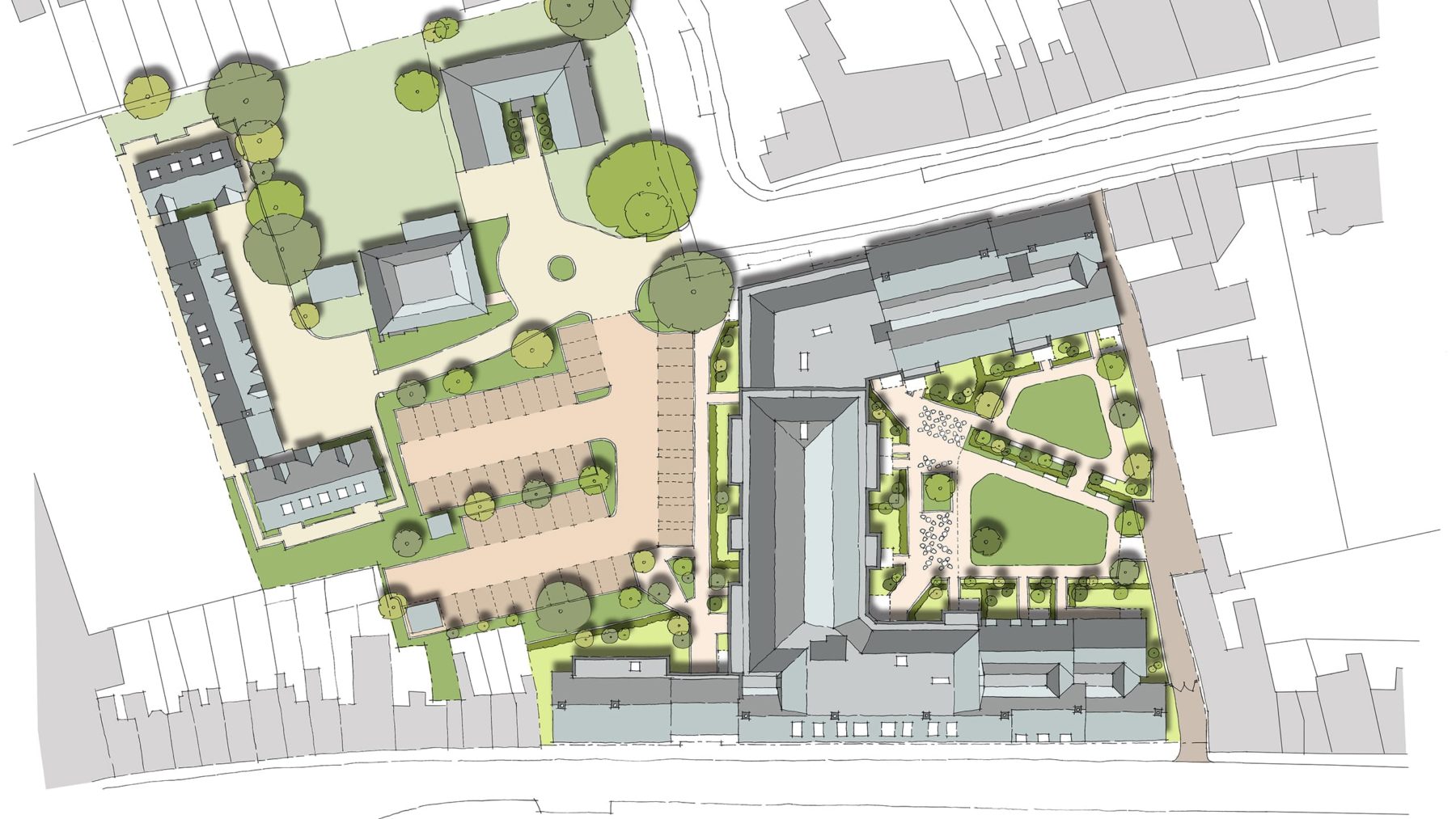 In keeping with the Conservation Area and urban setting, the brick building sits tight to the back of pavement with a raised half level for privacy.