Mediating land and sea
124 Panorama Road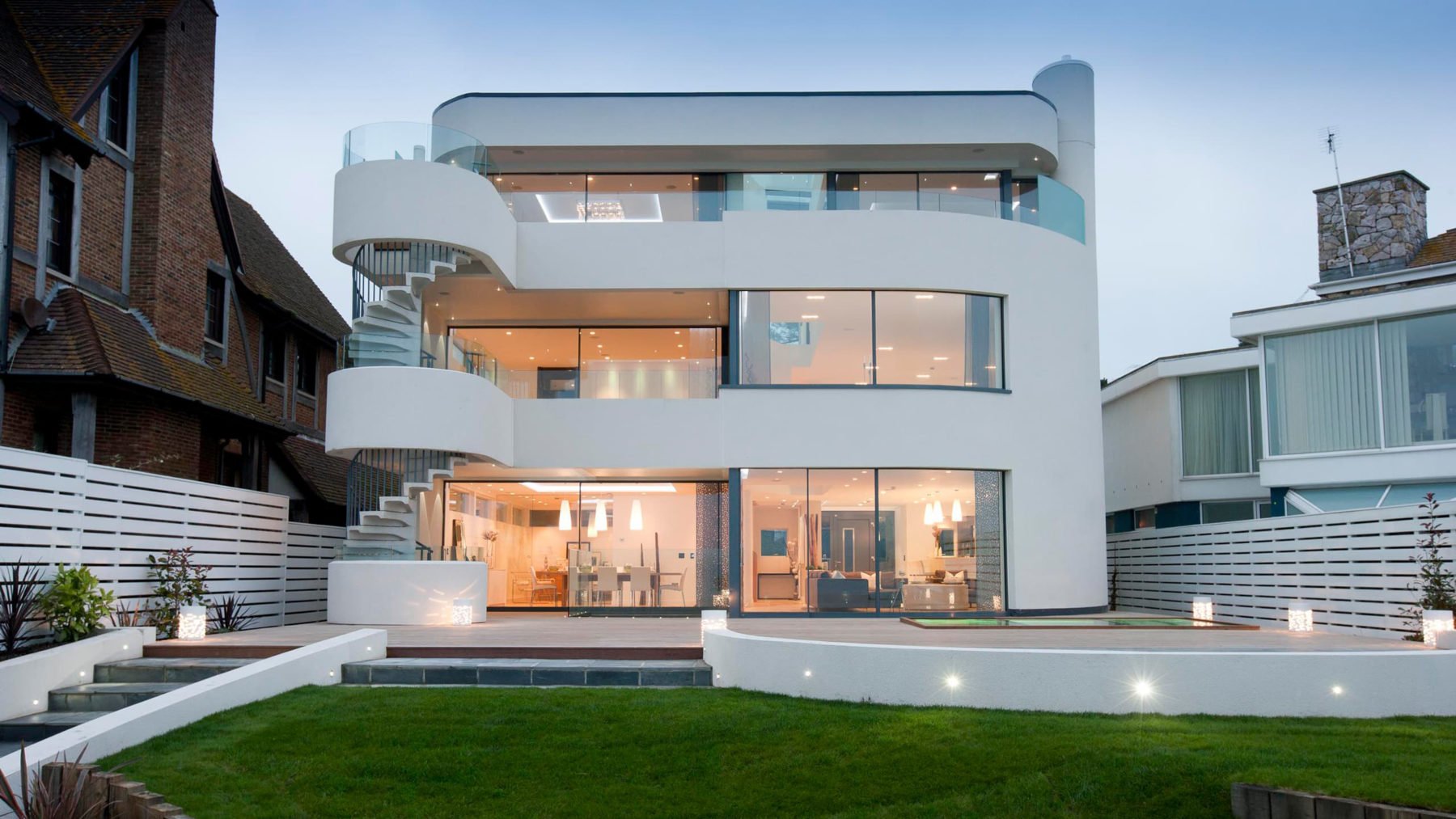 This six bedroom detached house on the Sandbanks peninsula in Poole carefully mediates the relationship between land and sea, anchoring itself firmly in a transient context.

The design looks to strengthen the existing grain of the area, which is characterised by large detached houses set within dense landscape clusters.

With the prominent Purbeck Hill Area of Outstanding Natural Beauty and associated seascape of Brownsea Island as our wider context, tree retention became a key driver of the scheme. The proposed layout and associated external landscaping are strongly governed by the need to respect root protection within the site whilst maintaining a strong street presence onto Panorama Road.

In response, the house is set back in line with its neighbours and attuned to the cycles of nature by adopting a south-westerly layout; an ideal orientation which bathes the interior living spaces in plenty of natural light. This is further supplemented by high level clearstory windows which not only mitigate issues of privacy, but bring ambient daylight into the soul of the scheme.

The strong geometry is softened by a light material palette in the form of white render, and glazing which allows for uninterrupted views through the house. The use of glass in particular enhances the nautical feel of the elevation, as well as adding an element of porosity and lightness. Together these materials provide a calm backdrop against which the green of the mature trees stands out.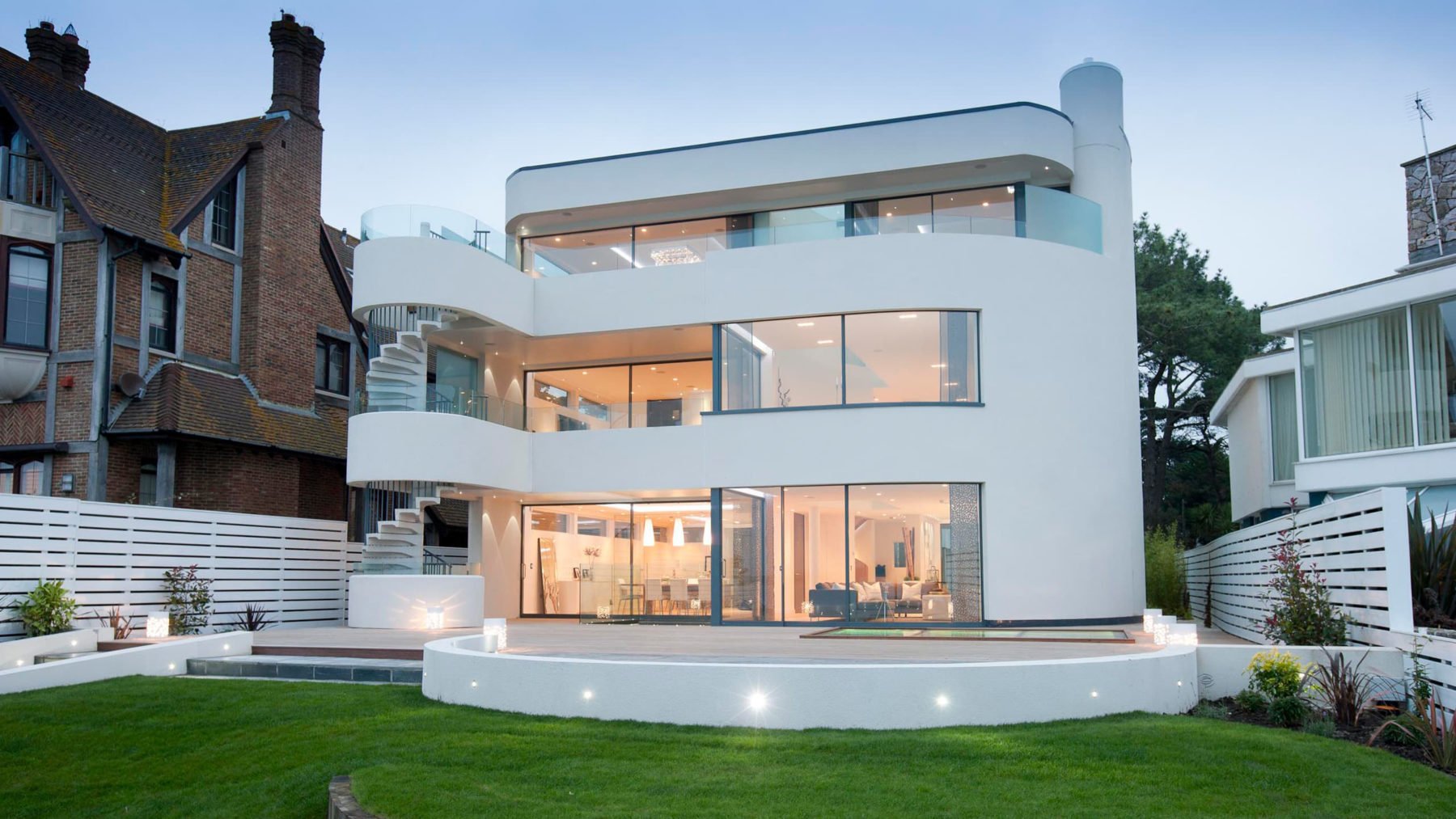 "Quite simply, this will be the best property on Sandbanks"
Jim Hartwell, Director of Amiri Developments Ltd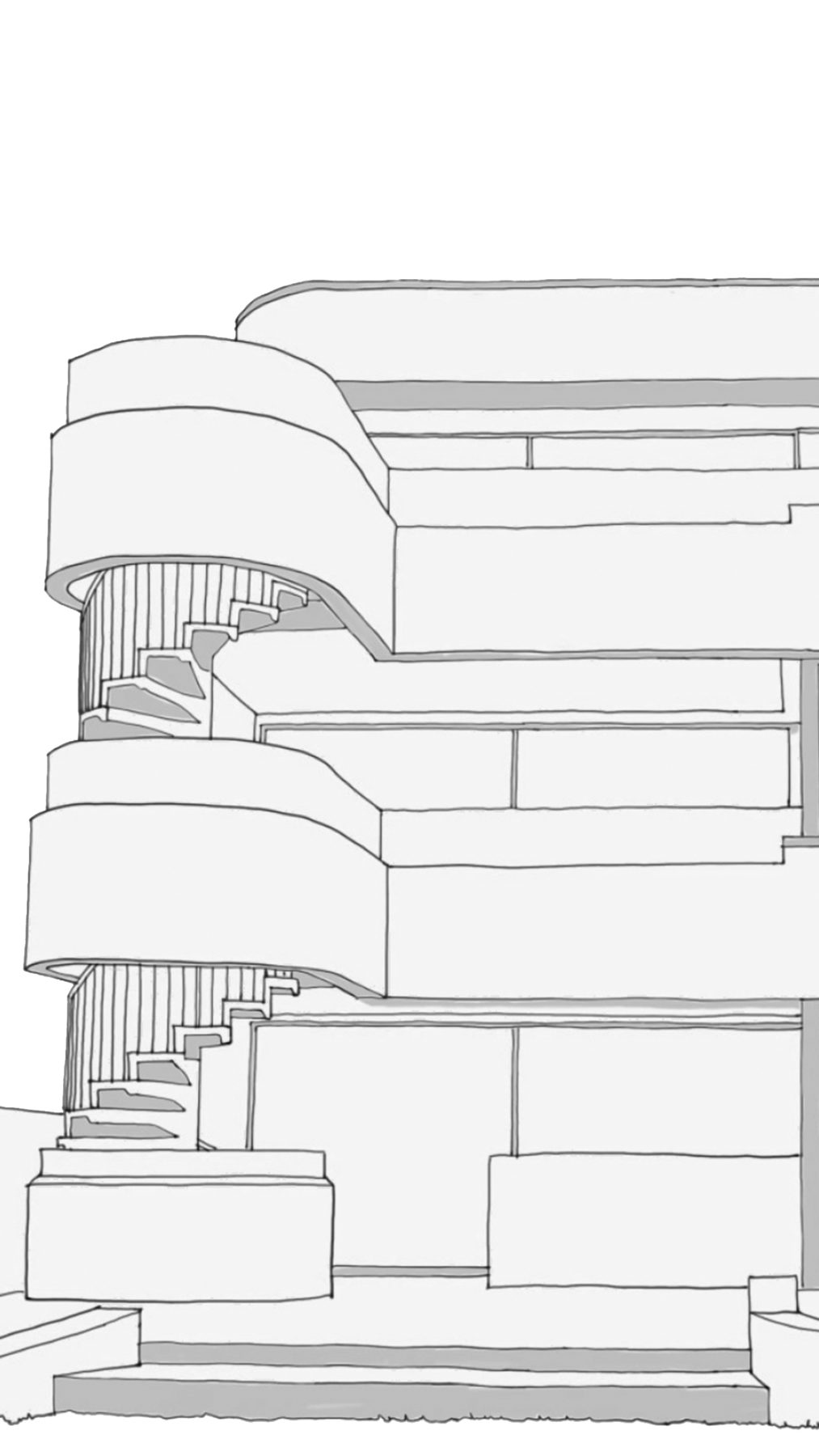 The strong, elegant curves of the building are punctuated by wide, transparent panes of glass, swelling at the corner to create an open air spiral staircase.
Ground and first floor plans
The formal expression inherits some elements of the Modernist style prevalent in Poole and much of its surrounding coastal areas; a type of sophisticated, sculptural modernism that is a product of form following function.