The garden villa
West Cliff Mansions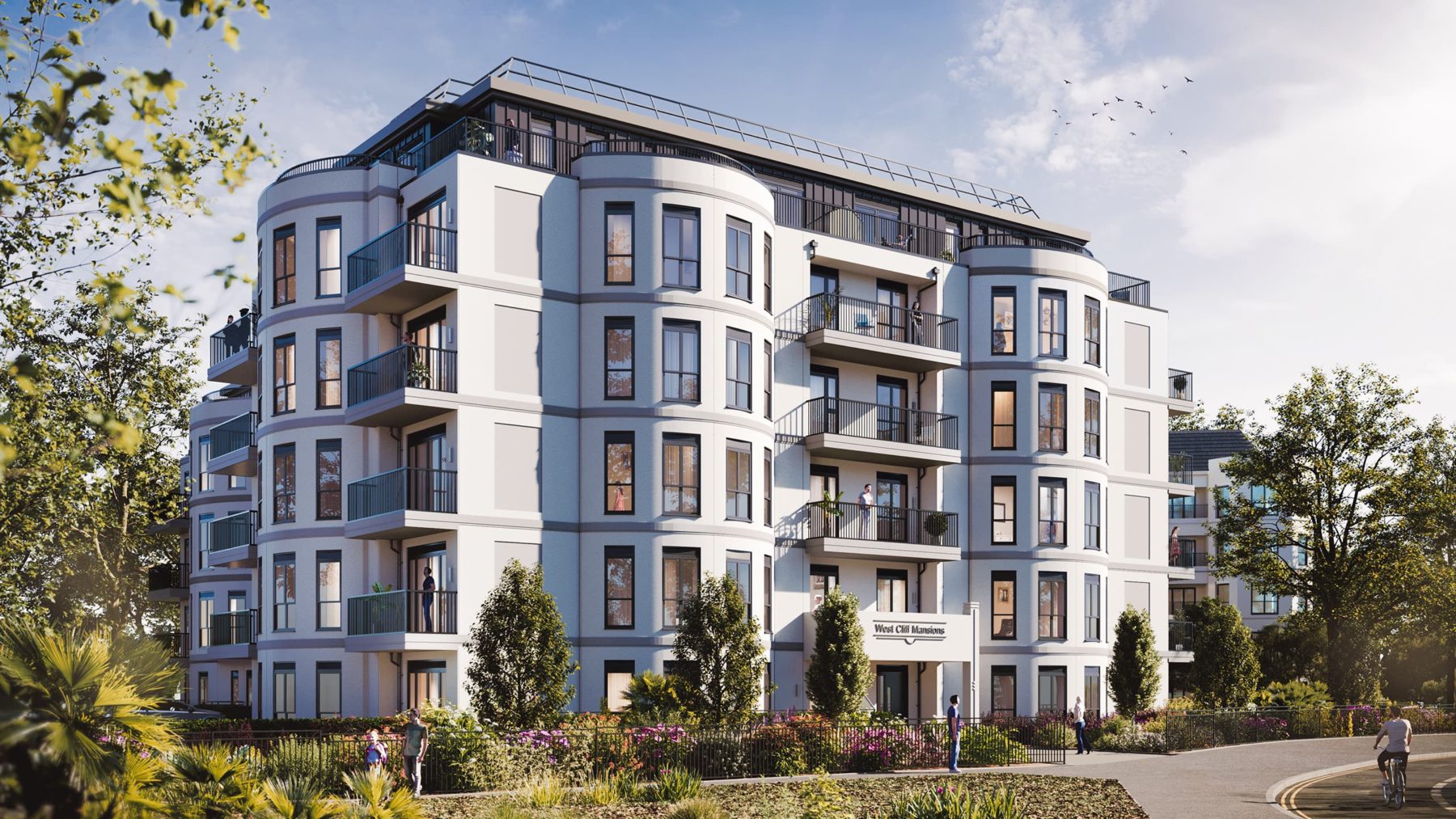 Our proposal for a new residential development at Durley Road reflects on its conservation area setting in a contemporary manner, creating a new garden villa for the town of Bournemouth.

Undertaking a thorough character analysis of the site and its wider grain, we designed a building that subtly references its context, creating a new interpretation of local building culture. Our six storey proposal provides a total of 44 units, and a variety of one, two and three bedroom flats catering to first time buyers and young professionals.

The villa sits centred on the site, discretely screened from street view behind a planted boundary. We adopted a sensitive approach, recognising the value of the mature trees on site and preserving these to create an enhanced landscape setting. These play a role in giving privacy, as well as lending residents an optimum outdoor amenity that goes a long way towards promoting wellness.

Horizontal banding and corner features add a sense of robustness to the building's expression, holding the building together as a continuous, monolithic ensemble.

Within this landscape, a fluent vocabulary of tall and slender Victorian windows emerges.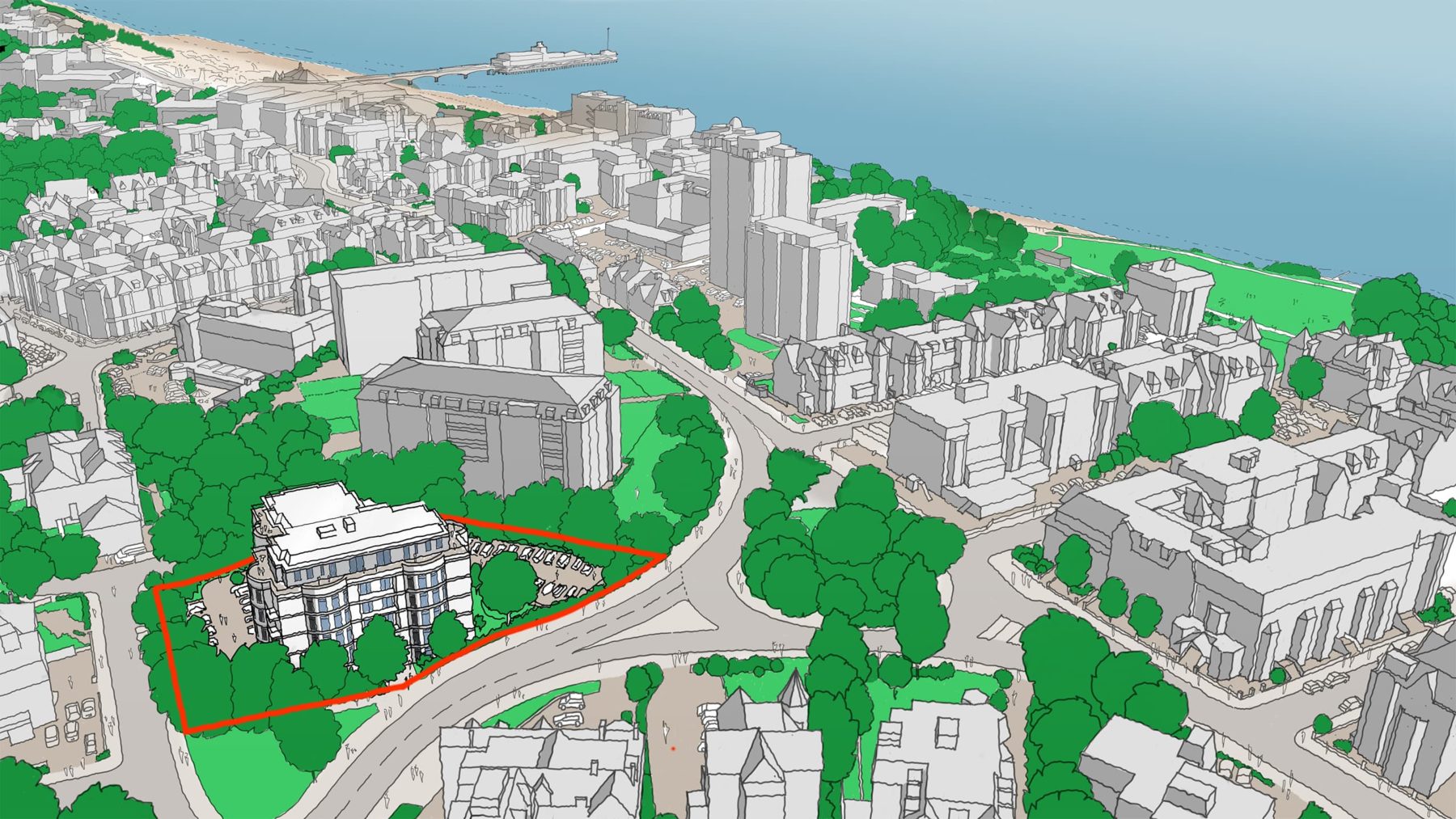 The scheme references the prevalent villa typology of the West Cliff and Poole Hill conservation area as a springboard for putting forward a modern vernacular expression.
Although it stands as a strong, autonomous figure, the distinct character of the block engages with the landscape around it via external terraces.
These provide a considered amenity space for residents when they choose to sit outside. On colder days, the gentle, rendered projecting bay windows can immerse them further into the landscape from the comfort of being indoors.