Re-establishing a historic route
Lime Street Hotel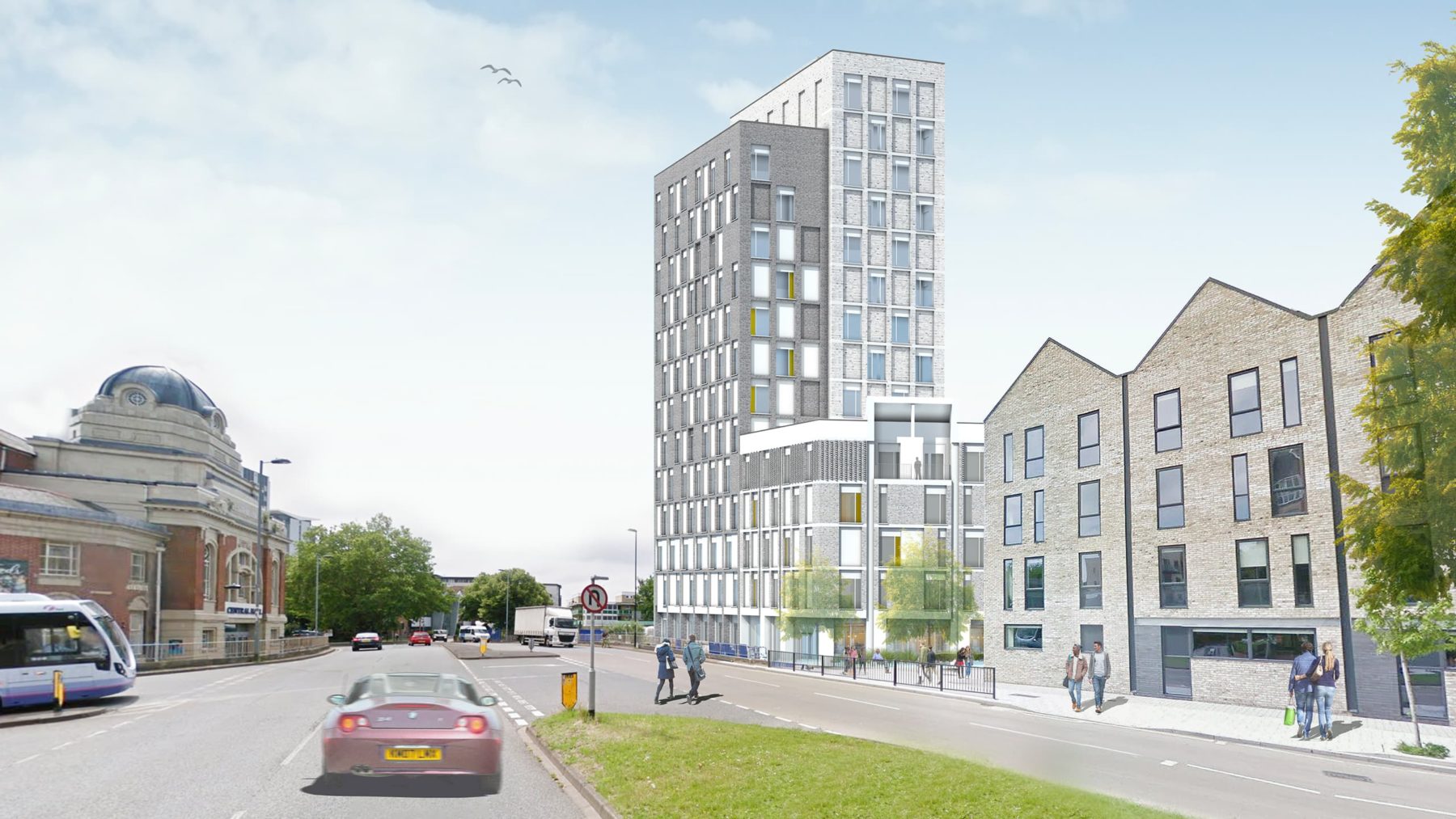 Our redevelopment of this derelict brownfield site in Southampton draws inspiration from reactivating a significant historic connection to the town centre.

The ground floor is made more inviting through the addition of restaurant and hotel café spaces, creating an identity and forging a connection between the town centre and this disconnected part of the city.

The success of the proposal was enabled in part by a long-term relationship with our client National Regional Property Group, formed on the success of previous projects. Working hand in hand, we were able to meet their desire for maximising the site's potential, as well as realising our design ambition to re-invigorate the city by creating a new hotel and landmark tower.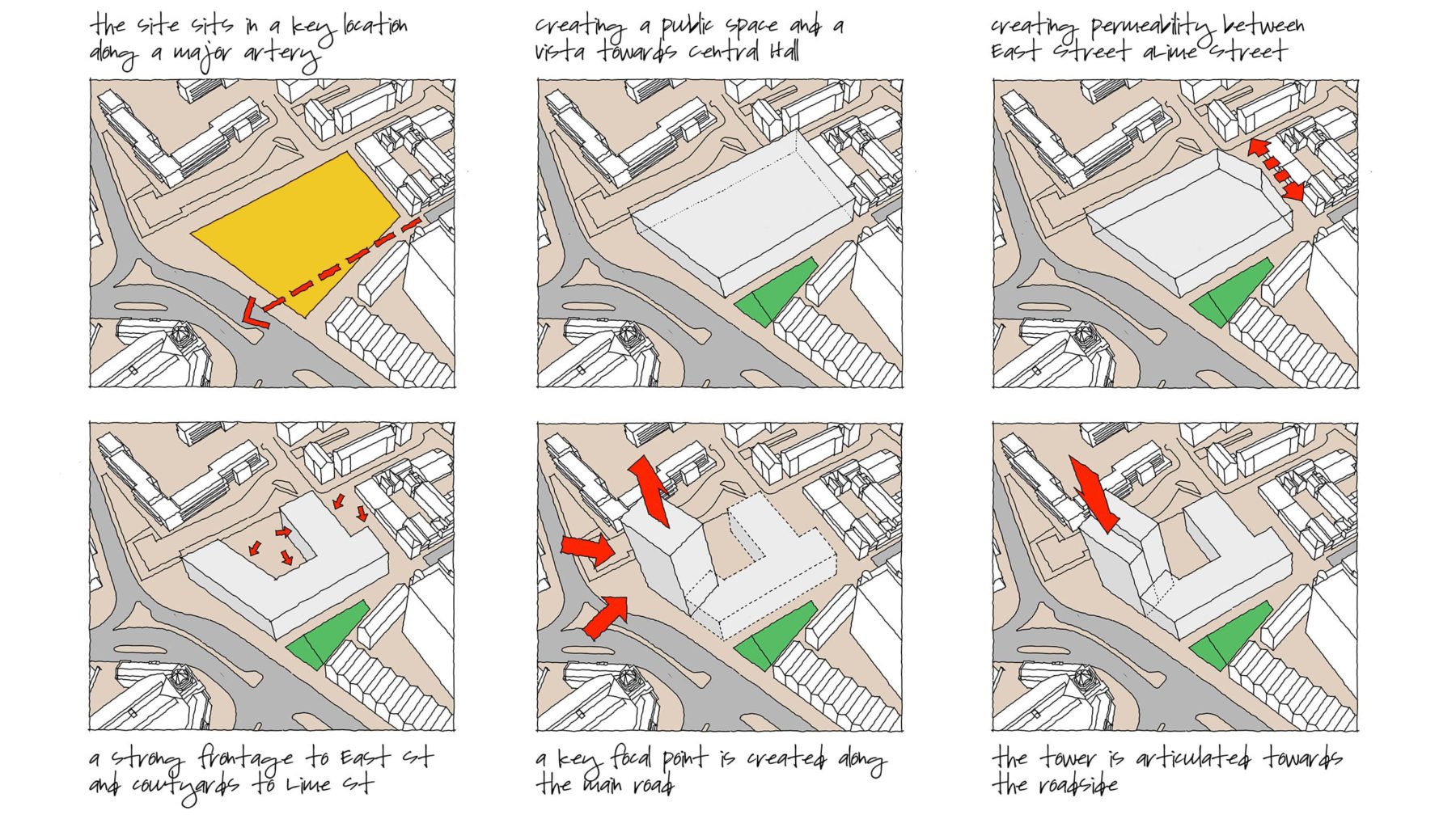 The form of the building takes cues from the surrounding street patterns by responding to this along the perimeter; the base is kept low and broken up into bays with an articulated roofscape to provide visual interest at high level.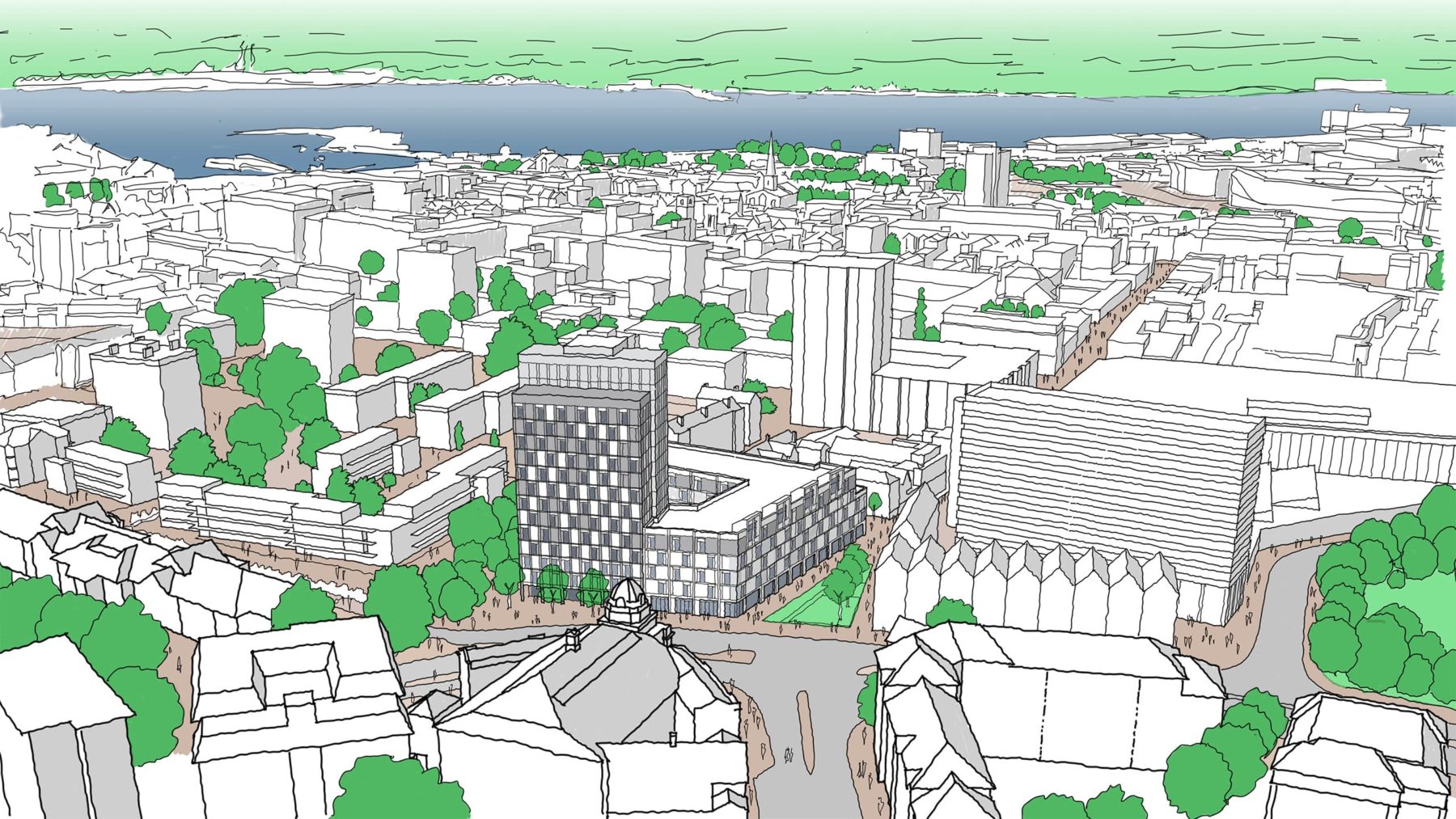 This is further accentuated by a 15 storey tower, positioned as a core surrounded by an emerging cluster of high rise developments.