A hotel on the harbour
Camber Point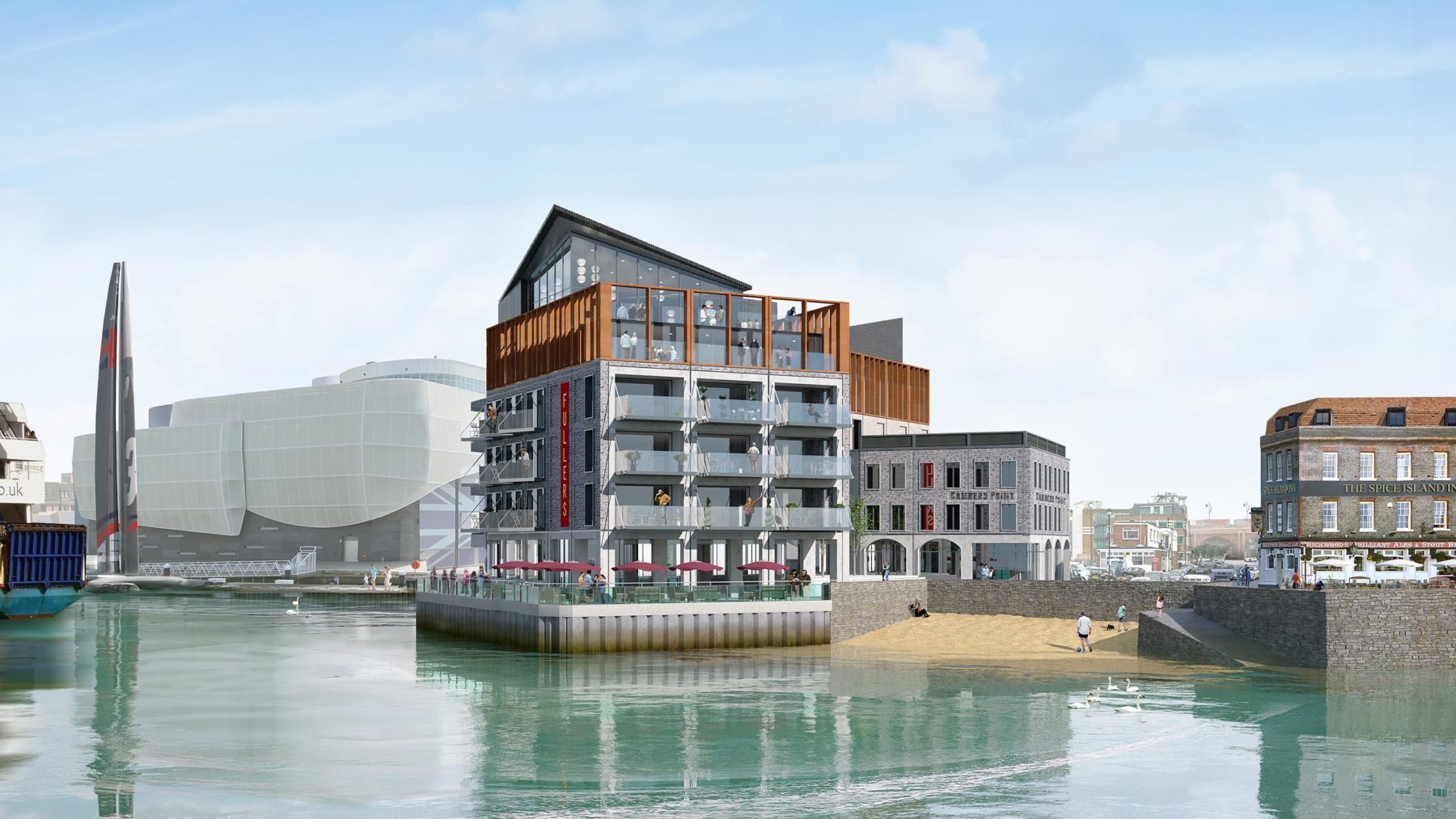 Our outstanding work on the Southampton Harbour Hotel led to our appointment by Fullers to design a flagship, destination boutique hotel along Portsmouth's world renowned waterfront.

Our experience in both luxury boutique design and the more economic hotel market allowed us to develop a design concept that answered both our client's aspirations as well as fulfilling their business model needs.

Set within the old Portsmouth conservation area, our proposal provides for 80 hotel rooms, generous reception and fine dining space in an area of distinct character along the Harbour.

The building's form is a direct response to its immediate, coastal context; ranging from a three storey block that is sympathetic to its immediate neighbours, to a 5 storey focal form as you move towards The Point. This performs an iconographic role in the maritime landscape, creating a focal point and opening up the dock edge by extension of the Millennium Walk for people to enjoy.

The ground floor is partially raised for flood protection and houses the main entrance reception and restaurant. Externally, this is paved with hard landscaping using granite setts to match the existing Cornish granite walls along the slipway, stitching into the corner of Bath Square and Broad Street. This provides a clearly legible, high quality external environment, improving connection and permeability between the hotel and its surrounds.
The design aims to be sympathetic to the historic grain of old Portsmouth by interpreting its unique character whilst also relating to its more modern neighbours, Gunwharf Quays and Land Rover BAR Americas cup HQ.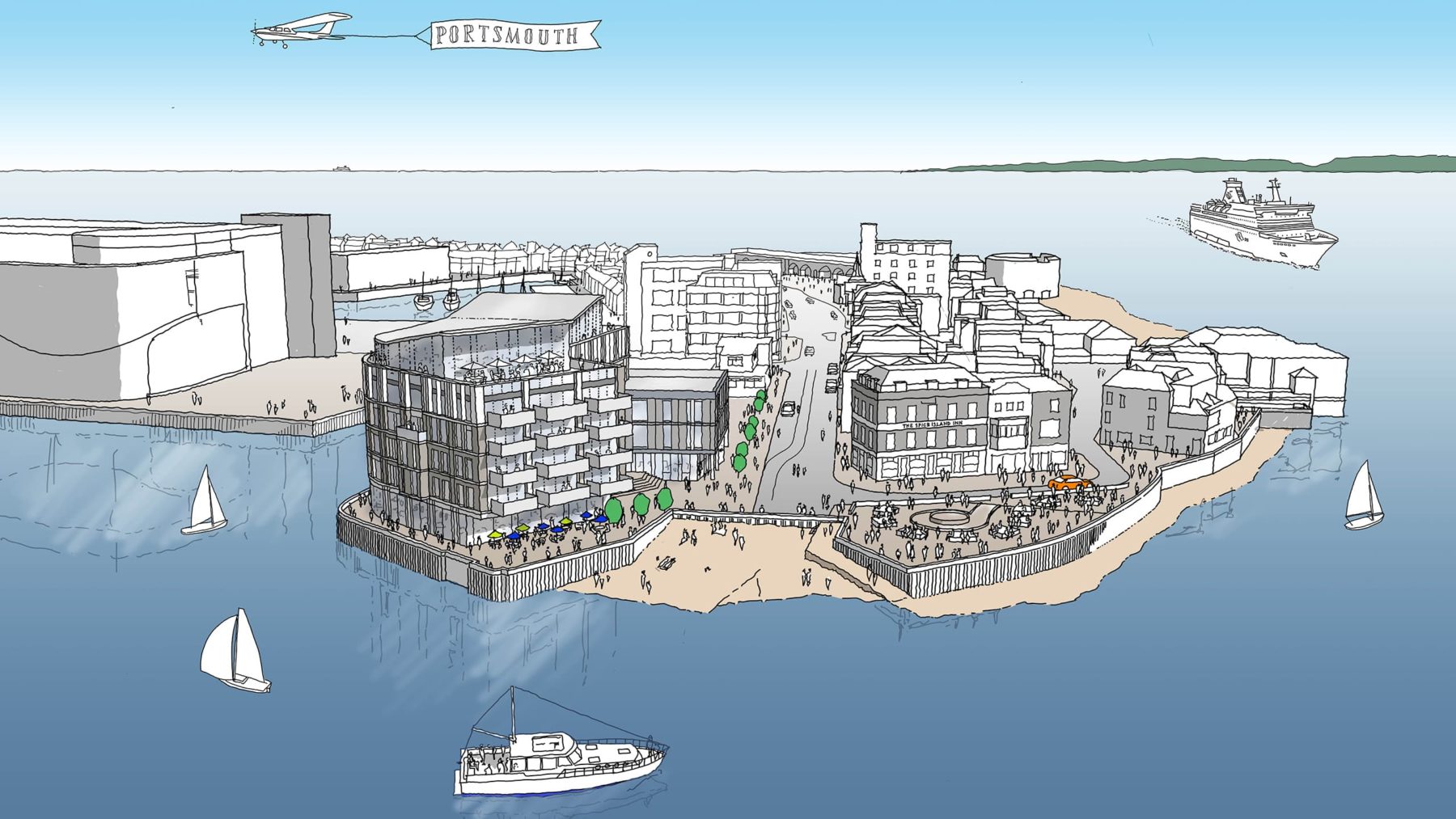 At roof level, the brick modular elevation gives way to a glazed, roof level terrace with views out over the Solent.